Sinfonia Gulf Coast Celebrates the Classics During its 2017-18 Season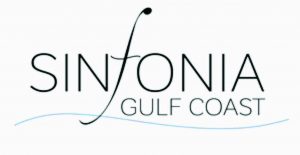 The first in the Classical Connections series features cellist Sang-Eun Lee onThursday, Nov. 9, 2017 at 7:30 p.m. at Grace Lutheran Church in Destin. Hailed for her expressive artistry and dazzling technique, Ms. Lee will perform Tchaikovsky's stunning "Variations on a Rococo Theme." Also on the program are Mozart's "Wind Serenade in E-flat" and Antonin Dvorak's showstopper "Serenade for Strings." Tickets range from $29.50 to $45 per person.
Mary Wilson of the Supremes is bringing her larger-than-life vocals and amazing energy back to the Sinfonia stage for "A Rockin' Holiday" concert on Friday, Dec. 15, 2017 at 7:30 p.m. This Rock and Roll Hall of Fame inductee and multiple award-winning artist will have music lovers dancing in their seats as she takes her fans on a musical journey with everyone's favorite holiday melodies and, of course, the sensational songs that made her famous. Sinfonia's full orchestra shares the stage with Ms. Wilson and her incredible band at Destiny Worship Center in Miramar Beach for a most magical concert of the holiday season. Tickets range from $32.50 to $55 per person.
The second installment of the Classical Connections Series is set for Friday, Jan. 26, 2018 at 7:30 p.m. at Grace Lutheran Church in Destin and features one of the most exhilarating string groups on the scene today. SYBARITE5 has taken audiences by storm all across the U.S. via an exciting ride that engages the senses and redefines the rules. Performing their compilation "Everything In Its Right Place," a mélange of Mozart to Piazzolla to Radiohead, the quintet joins Sinfonia's full orchestra. Also on the program is Beethoven's "Symphony No. 2," Rossini's overture to "The Italian in Algiers" and Stravinsky's whimsical "Suite No. 2." Tickets range from $29.50 to $45 per person.
The third and final concert of Classical Connections Series is Saturday, March 3 at 7:30 p.m. and welcomes violinist Corinne Stillwell to perform alongside Sinfonia's principal musicians. Stillwell, who is on faculty at both Florida State University and the Brevard Music Festival, joins us as guest concert master on Copland's "Appalachian Spring" (13-instrument version) and Mendelssohn's "Octet," and will be the featured soloist on Piazzolla's "Las Cuatro estaciones porteñas" ("The Four Seasons"). The superb acoustics in Grace Lutheran Church in Destin will be the pitch perfect backdrop for this performance. Tickets range from $29.50 to $45 per person.
The main concert season culminates with the annual Gala Event on Saturday, March 31, 2018 at 7:30 p.m. at the Emerald Coast Convention Center, when Sinfonia Gulf Coast brings the world premiere of America's most beloved movie musical to the Emerald Coast. Gloriously restored and projected on the Big Screen, with unforgettable performances by Shirley Jones and Robert Preston, Meredith Willson's "The Music Man in Concert" features Willson's brilliant songs and score performed live by Sinfonia Gulf Coast in their exhilarating and spectacular original Oscar-winning orchestrations by the legendary Ray Heindorf. The performance will be conducted by Emmy winner, and five-time Emmy nominee George Daugherty. Tickets range from $45 to $250 per person. Platinum and Gold table seating includes a special VIP pre-concert reception and preferred seating during the performance.
Tickets for all performances are now on sale. Season subscriptions offer a discounted price per ticket and feature preferred seating to all three Classical Connections concerts and the annual holiday concert in December. Use the free Sinfonia Gulf Coast mobile app for Apple and Android devices and store mobile tickets in Walletini or Apple Wallet, or call the box office at (850) 460-8800.