Custom Locally Built Furniture at Rowland's Beach Barn off 395 N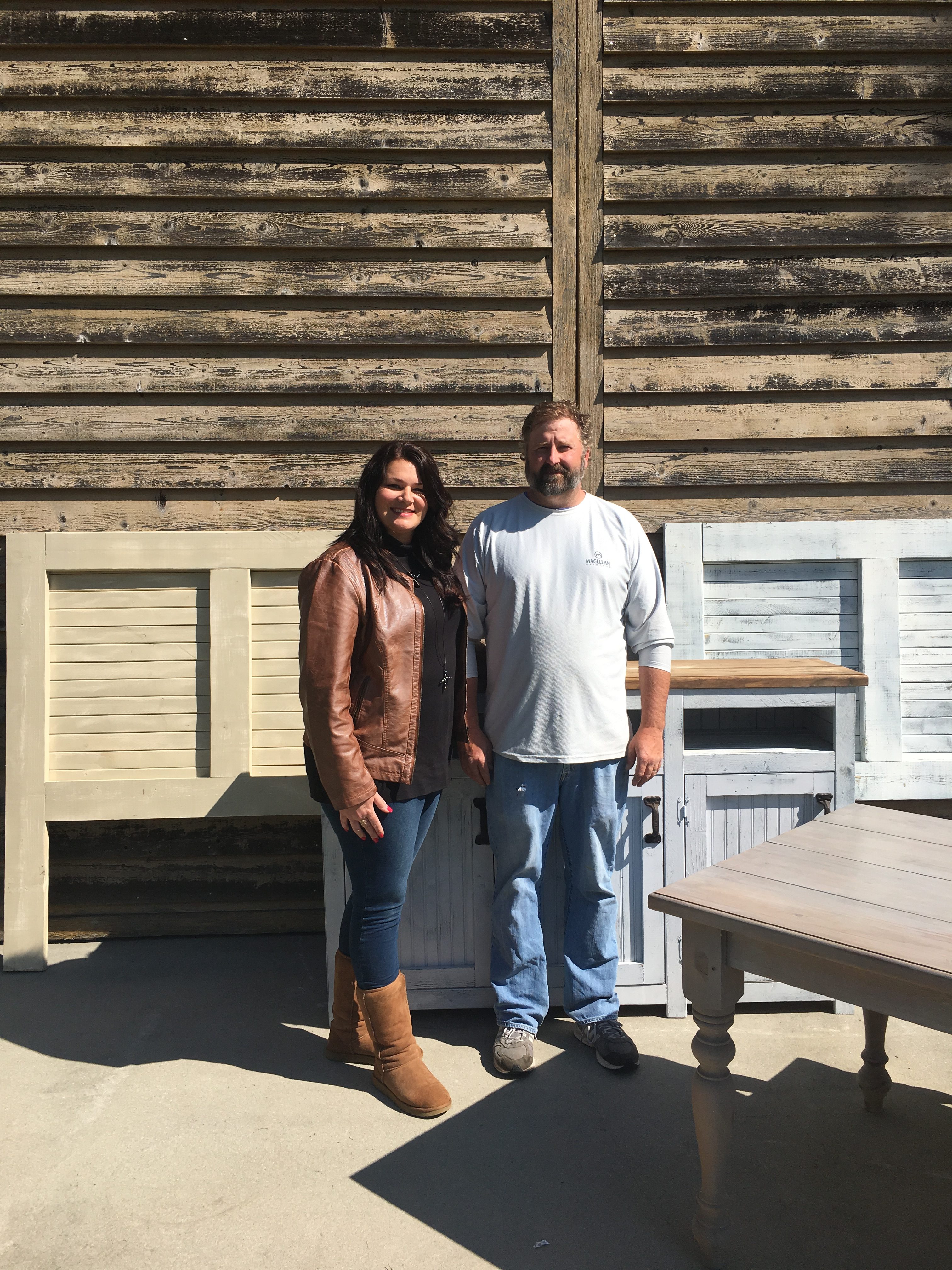 Meredith and Brendan Rowland visited the Gulf Coast on vacation 15 years ago and, like so many others, fell in love with the beach and decided to make their dream home a reality. They made the move from Little Rock, Arkansas to Orange Beach, Alabama in 2010 and took over a pair of consignment stores.  A master landscaper by trade, Brendan tried his hand at furniture building for one of the stores and discovered a natural talent and passion for the craft.  "It just snowballed from there," says Meredith. "Who knew that he could build furniture this well?"  They made the move to Walton County last year and found the perfect setting to create and sell locally made furniture amongst the pines of Point Washington. Rowland's beach barn is a workshop and retail showroom space off of 395 North, just across the street from Eden State Gardens.
Customers can browse this unique barn setting and enjoy the natural scenery.  The Rowlands cater to designers and homeowners whose unique interior spaces call for custom pieces. Brendan creates pieces with both new and reclaimed materials such as antique windows and plantation shutters. The Rowlands also offer multi layered staining and painting techniques.   Brendan is currently working on a large barn door for a local contractor. Trestle farmhouse tables, benches, consoles, and bed swings are some of their most popular pieces.  Price points range from $100-$125 per square foot for tables depending on the wood.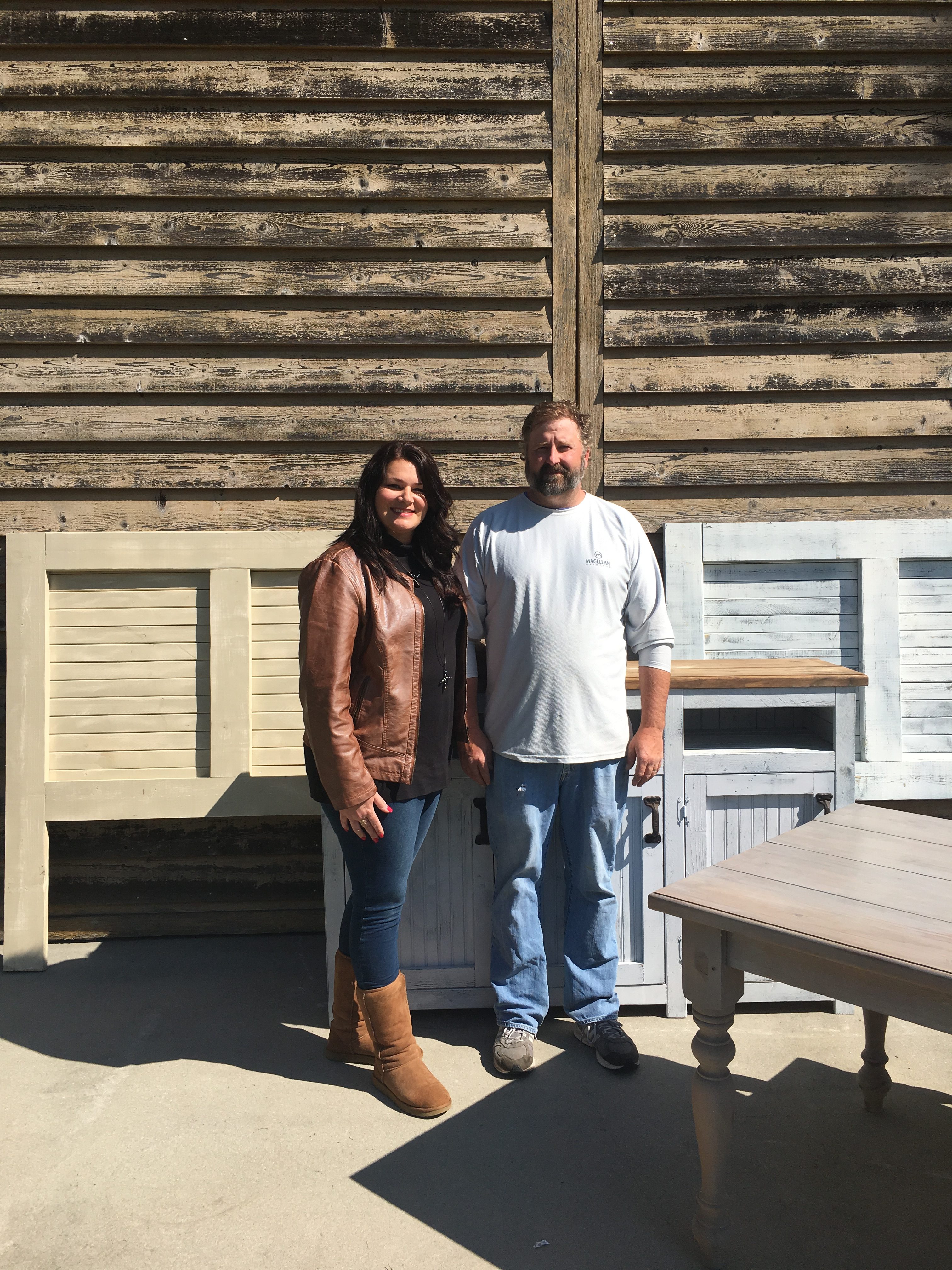 The Rowlands also showcase their furniture in South Florida and in booths in Gulf Breeze, DeFrance and Belles & Whistles in Fort Walton Beach, and Smith's Antiques in Miramar Beach, FL.   Booth spaces in Apalachicola and Tallahassee are in the works.  The Rowlands have seen much success with booths and shows and offer delivery to customers as far as Orlando.  Their goal is to eventually have a Rowland's Beach House showroom space on 30A.
"We are custom and we love a challenge," says Meredith. "If you find a piece you love and it's not the right size, we can build a custom piece and fill that niche.  Our furniture is quality, custom, local and lifetime."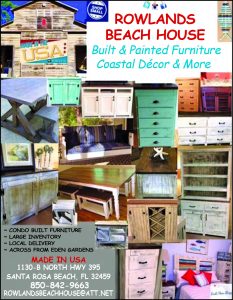 Come browse Rowland's Beach Barn showroom at 1130-B North Hwy 395 Santa Rosa Beach, FL, 32459. Open M-F 9-5pm. Follow them on Instagram, Facebook and Twitter at RowlandsBeachHouse.  For more information call (850) 842-9662.