6 Steps to a Successful Personal Wellness Program
When it comes to personal health and wellness, we are dealing with some sobering realities as a society. For instance, did you know that half of all adults suffer from at least one chronic health condition?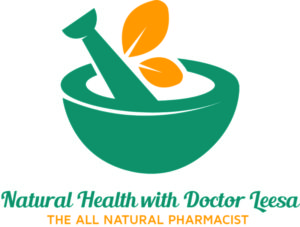 While these and other similar statistics are cause for concern, we also know that certain behaviors, such as lack of physical activity and poor diet, correlate to these serious health conditions. So, whether you are looking to overcome a chronic condition, prevent one from developing in the first place, or just improve your overall quality of life, there is always hope.
To increase your chances for success and maximize your results, consider developing an individualized personal wellness plan using these 6 steps as your guide.
1 – Assess your health
The first step in developing a personal wellness plan is to identify which areas you want or need to improve in. When assessing your health, it's important to consider all areas. This means not just looking at your physical wellness, but also your emotional and social wellness.
After you've identified those key areas and "pain points" in your life, consider working with a holistic practitioner to help you assess any underlying causes that may be influencing those areas. Practitioner tests, assessments, and screenings such as a ZYTO biocommunication scan can reveal factors that are important for your overall health and wellness, some of which you may not have even considered.
2 – Set long-term goals
Once you've identified the areas in which you want to improve, it's time to set some goals. When creating your list of goals, be sure to make them SMART (specific, measurable, attainable, realistic, and time-bound). So, for instance, don't just say, "I want to lose a few pounds." Instead, say "I want to lose 30 pounds in 6 months."
3 – Break down goals
How will you achieve your goals? When it comes to weight loss, you'll probably want to look at modifying your diet and exercising more. But again, you'll want to make sure these action steps are also SMART. So instead of exercising more, for instance, say that you'll increase exercise from 1 to 2 times a week to 4 to five times a week for 45 minutes. To make things easier on yourself, Livestrong recommends just making one small change each week from each area in which you want to improve.
4 – Track your progress
Once you have broken down your goals into action steps, make sure to keep track of your progress each week.
A journal can be a powerful tool for your personal wellness because it allows you to expand beyond simply reporting numbers.
5 – Make modifications
Modifications are a key component to any personal wellness program. You should be flexible and willing to adjust your plan based on the results you are seeing. If you are working with a practitioner or other wellness professional, they can guide you in making adjustments that help you optimize your results.
6 – Stay motivated
You know how difficult it can be to stay motivated to reach your wellness goals. That's why it's important to get support and encouragement from others, including from professionals, support groups, friends, and family. Along with that, don't forget to reward yourself for reaching significant milestones in your wellness journey.
Assess Your Health and get started right your with a Zyto biocommunication scan today.
Call or email Doctor Leesa Haire at:
850-733-7017
www.leesa@doctorleesa.com
Office:   495 Grand Blvd, Suite 206  Miramar Beach,  FL
3 John 1:2    Beloved, I pray that in every way you may prosper and enjoy good health, as your soul also prospers.