Tile Temptations
By Dee Cruce
Sometimes ideas that start out small grow into something much bigger, and in the process, a whole new business is born. That is exactly what happened to Mike Shinsky, who owns and operates Tile Temptations in Miramar Beach. Shinsky is a certified tile and marble specialty contractor with more than 30 years of experience.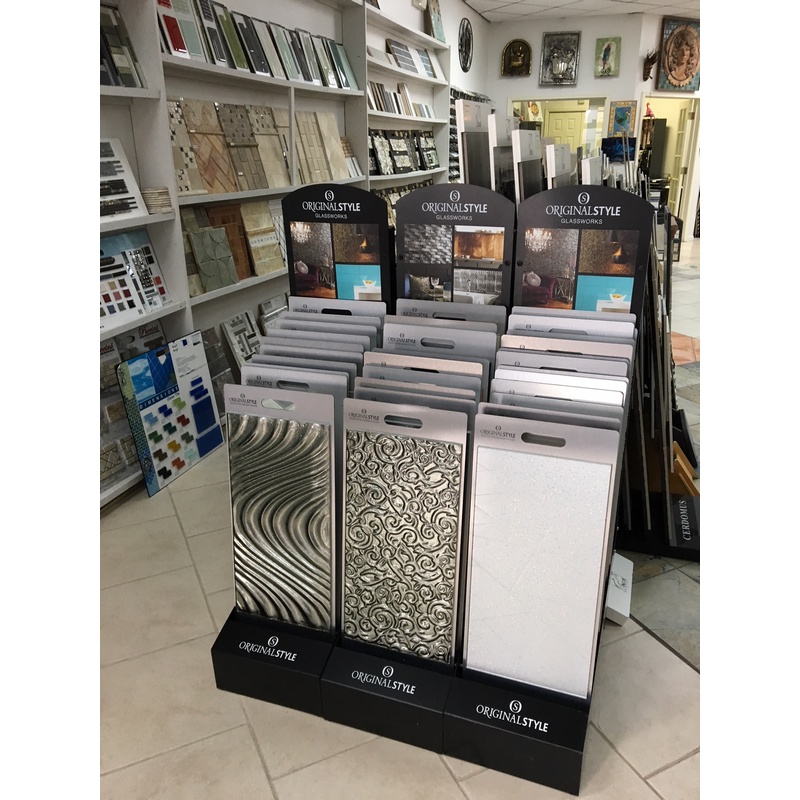 In the 1980's, Shinsky was a tile installer, spending way too many hours on his knees putting tile anywhere his customer's vision would allow. Twelve years later, Shinsky finally decided to get off his achy knees and open his own business. The first store opened in Largo, Fla. It flourished until he sold the business and followed one of his clients to Destin in 1999. "As soon as my wife, Sharon, and I came over the Destin bridge and saw that beautiful water and white sand, we knew we were home. It was our happy accident. Seaside and the entire area was really beginning to take off. Construction was booming. We spent quite a bit of time looking to see if the area already had businesses similar to our own. We were stunned to find this wasn't the case—stunned and happy. A new vision was coming together. The Emerald Coast needed our services. We knew we had to open another store here and we never looked back."
Tile Temptations offers more than 2000 different tiles ranging from plain to extravagant. Shinsky uses more than 100 artists who can produce any concept into a piece of beautiful art tile. If Luke Bryan wants a customized tile guitar mural installed on the wall of his 30A local beach house, or if you want an original piece of art created by Allison Eden Studios, Tile Temptations can deliver. Whether you're a contractor building homes or an individual just looking to upgrade your home or a business in need of installation or design work, Tile Temptations has one of the largest tile selections in the Southeast and they ship all over the country.  Over the years, Shinsky's business has completed large jobs in the Bahamas, the Virgin Islands and throughout our local area.
The showroom is a remarkable sight. The place is packed to the ceiling with samples you will not see anywhere else including glass, metal, stone tiles from all over the world, luxury vinyl flooring and more. You better look close though, or you might lose Shinsky in the maze of options. Come by and see for yourself the result of Mike and Sharon's happy accident at Tile Temptations – 12273 E. U.S. Hwy. 98 in Holiday Plaza, right next to Fat Clemenza's. Or visit the website at www.tiletemptations.com. Opened year-around, 8 a.m. – 4:30 p.m., Mon. – Fri. and Sat. by appointment.