Dining Showcase: Vin'tij Boutique, a Local Restaurant favorite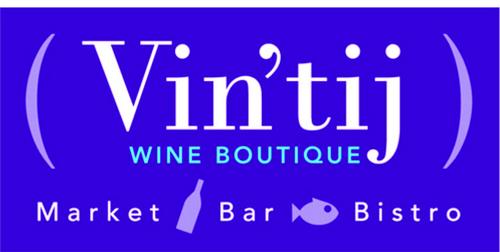 Vin'tij Wine Boutique has been a local restaurant favorite for 20 years. Chef John Jacob and Todd Reber opened Vin'tij in 1998 after working together at Bud & Alley's in Seaside. After developing their friendship and having mutual goals and desires to open their own restaurant, they decided to join forces and open a food and wine focused restaurant. Both agreed that the restaurant would also feature a wine boutique stocked with hard to find, limited production wines. This concept allowed them to showcase Chef John's creative, culinary talents by designing a menu complimentary to Todd's passion for wine.
The Vin'tij Food and Wine pairings led to featured multi-course wine dinners where Todd would bring in small batch, family operated wine makers from around the world to talk about their latest released wines. Vin'tij became a popular hot spot for locals and through word of mouth, tourists were encouraged to include Vin'tij in their dining plans. The local secret was officially out!
Chef John's culinary skills were memorable, and something to talk about, while Todd's magnetic personality always made customers feel welcomed and well cared for. Todd quickly became known as the local "wine guru" since he loved helping people find the right wine to go with their meals. At the same time, he also loved working with customers to help them stock their own personal wine cellars. If people were looking for a special vintage and he didn't have it stocked, he would see if he could find it elsewhere. Going above and beyond for the customers is something Todd has always took pride in.
As the years progressed, Todd and Chef John worked hard to continue to develop the Vin'tij concept. Chef John was always coming up with new creations for the Vin'tij daily specials. His enthusiasm towards food and his ever-changing menus kept people from getting bored with the Vin'tij fare. Every time people would visit, something new would be available on the Vin'tij menu. In addition to the daily specials, people could always find their favorite menu items as well, such as the Oyster BLT and the Pecan Chicken with Smoked Tomato Chutney, which quickly became Vin'tij Cult favorites.
Throughout the years, Todd continued to travel to different wineries all over the world in order to expand his wine knowledge, while also developing relationships with many of the world's wine purveyors. The combination of Chef John's passion for food, Todd's experience in public relations and knowledge of wine, as well as the friendly Vin'tij staff, has attracted a consistent, local following making Vin'tij the success it is today.
Stay tuned for the many new and exciting things coming to Vin'tij! With greater experience and Todd's desire to grow and expand the original Vin'tij concept into the next decade, Vin'tij Food & Wine will have even more to offer to our local community as well as those who travel to visit our beautiful beaches. 10859 U.S. Highway 98 W, Miramar Beach, 850-650-9820. www.vintij.com
South Walton Life | 30A News, Events and Community Information South Walton Life | 30A News, Events and Community Information READ MORE