Lessons for Living the Dream:  A Bike Ride Across Georgia
By Kirk McCarly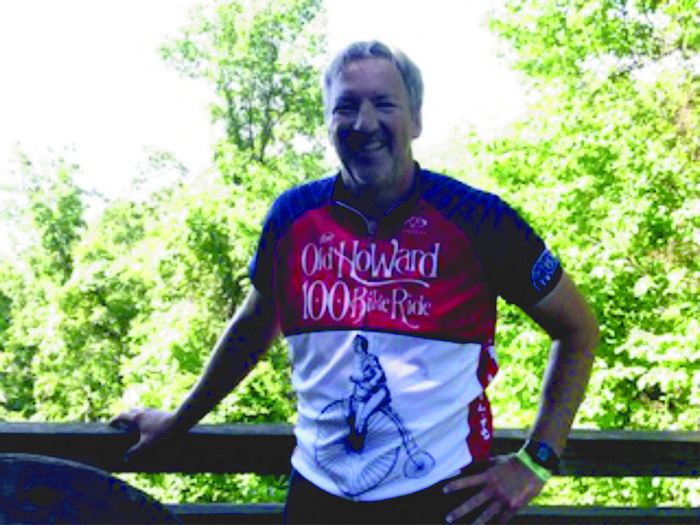 Conditions were near ideal for cycling the mountains and piedmont of North Georgia. Spending seven days covering 386 miles and more than 25,000 feet of elevation climb, my buddy Fred Williams and I traversed granite-faced hills, gurgling clear streams, and green meadows along with 800 other bike enthusiasts. A couple of days into the ride I experienced minor mechanical trials: gears shifting sluggishly, some annoying pedal clicks. The roving bike shop van and tent accessed the malady, replaced a chain and cartridge, and eased the degree of malfunction for the sojourn's balance. I give a major shout out to the owner of that van, Atlanta's Aztec Cycles Kris Dunbar, and his able team.  Kris precisely diagnosed my problem and cause.  He briskly made repairs with a surgeon's skill. Next though, he did something from which not only bike shops, but any of us in business could take heed. After performing a test ride, he asked me to do the same commenting, "it's what the customer thinks that matters."
Fred and I encountered Kris a couple of days later and commented favorably about his work.  His paraphrased response: "I graduated from high school, did not take a conventional approach, dropped out before eventually earning a diploma.  Since childhood, I always had a dream to work around and repair bikes. After working as a service manager at a local shop for several years, I went in to business for myself, opening up a store in Stone Mountain." He then rolled up his left sleeve where the words of Bob Marley were inked, "Love the life you live, live the life you love."
The phrase resonated.  Right up there with "Do what you love and you will never have to work a day in your life." How many of us have that zest?  Is the passion and confidence present in our work to the degree that we want our customers to take a test ride?  Does your carriage and countenance communicate a childlike enthusiasm with your craft, skill, product, or achievement?
Kris didn't mince words in his comment about those not finding pleasure in what they do.  "We only get to do this life once," or something to that effect, he said.
You'll read further about Kris on the Aztec Cycles website, "I had someone call me an artist the other day.  At first I was dumbfounded, but really this is my art.  Every bike is unique to its owner and I try to tell everyone to get very creative with their bikes. The same thing you can do with a car, we do it with bicycles…The new bikes are really cool, but it's something about working on a bicycle that will never be made again. Whatever type of bike you have, bring it to me and I'll make it ride a little better than when you brought it in to the shop. Ultimately you'll have a smile on your face."
Regardless of what you do, cherish your art.  Let your good works bring a smile to the face of others.
With more than 30 years of executive leadership experience in both public and private sector environments, Kirk McCarley assists others in pursuing career and personal transitions. A graduate of the University of North Texas, Kirk is a Certified Professional Coach as well as a Professional in Human Resources (PHR) and SHRM-CP Certified.  He also is a Production Assistant for both college football and basketball for ESPN and leads group cycling classes as a Certified Spinning instructor. Contact kirk@theseedsowercoach.com,  theseedsowercoach.com, or call  314-677-8779.