If Fine Art or Custom Home Accents are your interest, you'll want to meet one of South Walton's newest artist's, Ana Simpson of 30A Faux Designs in Santa Rosa Beach.  Ana has quickly made a name for herself as one of the most sought after mixed-media artists on the Gulf Coast. When you meet Ana, you instantly recognize her personal and creative style are one and the same.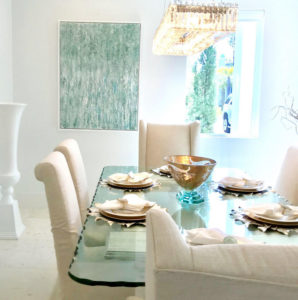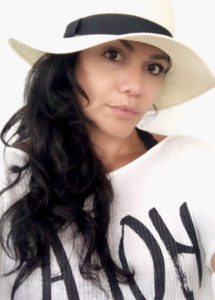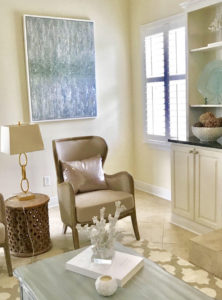 Born in Nicaragua, Ana and her family fled to the U.S. in the 1980's, escaping the violence engulfing the county at the time. She settled in Miami during her formative years, developing her self-taught skills in the "glam & glitz" of South Beach. She met her Husband of 18 Years, Chris, in the late 1990's and the coupled were married soon thereafter. Chris is a Marine Corps Veteran and Secret Service agent serving the NW Florida area. His service brought the couple to Santa Rosa Beach in 2016.
"We always loved the beach life, and when work brought us to NW Florida, we knew 30A was where we wanted to be," she said. "'I've found a home here, for my art, my family and I just love this community, living and working here."
Ana's artistic style is multi-layered mixed media. She incorporates textures and colors to produce her popular coastal look. She takes pride in her uniqueness and her capacity to create trends rather than follow them.  Being a self-taught artist, Ana pulls from her rich background and spirited personality to create pieces that are truly one-of-a-kind. So, when you're next in the market for a unique, one-of-a-kind piece or you're interested in creating an amazing new living space, give Ana a call or visit 30afauxdesigns.com on the web. You will find the latest in stunning 30a style decorative finishes. From a whitewashed industrial brick wall to a soothing coastal texture, Ana specializes in the transformation of your space, furniture and cabinetry, capturing the vibrant nature that reflects both your personality and the unique beauty of South Walton and the Emerald Coast.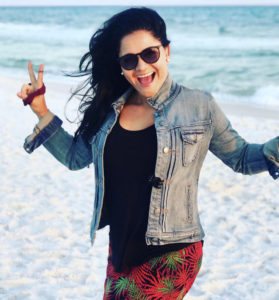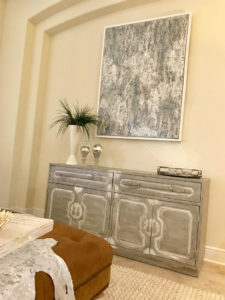 Ana Simpson Fine Art, Mixed Media, Glass Artistry & Custom Finishing
(850) 974-6130.