Music and singing have always been a huge part of Alissa Steffens life. Alissa grew up in West Michigan where she started singing in church at the age of five. "Once I picked up the mic, I never put it down" she shared. and her love of modern music grew from there. At the early age of 8, she clamied that she was some day moving to Nashville,TN "where the music was". After high school Alissa followed her dreams and headed to Nashville. While in Nashville she started woking at the Songwriters Guild of America assisting with various songwriting workshops and doing public relations work. She also, continue taking private lessons with  a Pro Industry coach and devoping her modern sound. Alissa also found work as a studio singer recording demos for various pro songwriters learning the art of taking a song and vocally and musically bringing it to life. This lead to becoming a signed singer/songwriter with feature music publishing, work with BMI, releasing multiple albums, producing albums and showcasing music all over Nashville as well as touring nationally.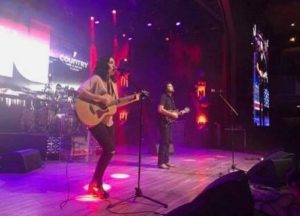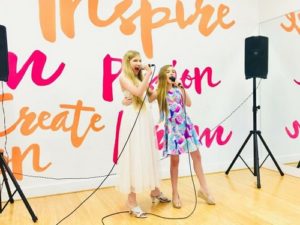 When Alissa moved to the Santa Rosa Beach area, she opened Alissa Steffens Vocal Studios (www.30avocalcoach.com) offering Private and group lessons. She has now been a Vocal coach for 13 years and been a member of the Suth Walton community for a 3 years, working with various local singers in our area. As a Pro Vocal Coach, Alissa brings personal pro industry experience as well as a fun and encouraging spirit. Her goal is that students from the beginner to advanced discover and develop their own sound. "Its about Vocal training and growth..having the right tools and techniques to be the best Vocalist that you can be..learning how to convey your message and own the stage," she says. She also does music career consulting which allows her to help her students create goals and vision. "We work to accomplish our goals..no matter how big or small…Some students just want to be confident, some need help with auditons, others need help preparing for a tour, developing their songwritng skills, releasing a new album, preparing for gigs,etc. I look at everyone individually and help them create a plan,"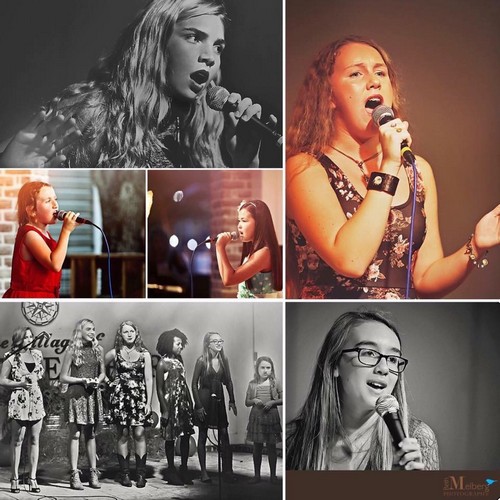 She is also very excited to be offering a Program called Vocal Pop Academy at South Walton Academy! (585 Mack Bayou RD Santa Rosa Beach, FL 32459). South Walton Academy is a non-profit inclusion school in Santa Rosa Beach. They specialize in individualized curriculum and have accommodations for children with special needs. Alissa will be donating a percentage of the class procedes to SWA. Vocal Pop Academy is a solo performance program that teaches students to perform favorite modern songs (pop, rock, country, Christian, etc) like the Pros! Kids ages 7-12 learn to develop their voice, gain confidence and create lasting frienships all in a fun environment with concerts on site the end of each semester. Pro techniques will be taught on Pro equipment with a Pro Coach. "I love seeing students grow in their love of music and gain confidence in their gifts and abilities. It's truly an honor to be apart of their growth!' Class is on Thursdays/530pm and 630pm. Registration for Vocal Pop is open and space is limited. To register go to www.30avocalcoach.com/courses or for questions -call/text Coach Alissa-850-830-8855.
The post Alissa Steffens Vocal Studios – Presents Vocal Pop Program at South Walton Academy!! appeared first on South Walton Life | 30A News, Events and Community Information.
South Walton Life | 30A News, Events and Community Information South Walton Life | 30A News, Events and Community Information READ MORE