Bay Baits, a locally owned and operated bait and excursions shop in Santa Rosa Beach, invites anglers of all ages to compete in its second annual Bay Baits Benefit, a family fishing tournament and after-party to benefit local nonprofit Food For Thought Outreach Inc. "We are all thankful to be returning as a beneficiary of the second annual Bay Baits Benefit," said Tiffanie Nelson of Food For Thought Outreach Inc. "Events like this help fuel our work within the community."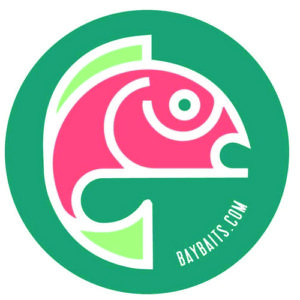 This family-friendly tournament is set to offer prizes totaling more than $2,500 in Bay Baits gift certificates. Each angler can win in either the motorized vessel or non-motorized category, competing to see who can bring in the heaviest catfish, flounder, trout and/or redfish. Activities begin Thursday, Oct. 4 at 5 p.m. with the Captain's Meeting and a fishing seminar for anglers that would like a few tips before dropping their lines. Hooks hit the water for competition no earlier than 6 a.m. on Saturday, Oct. 6, with weigh-ins and after party from 4 to 7 p.m. on Sunday, Oct. 7. "This is always an incredible event, and it gets better each year," said Jacob Watkins, co-owner of Bay Baits. "We're thrilled to be able to contribute to Food For Thought while offering families an opportunity to spend time together fishing."
Pre-registration to compete in the tournament is required, and the cost is $50 for adult anglers and $35 for children 13 and under. Registration includes light bites and a complimentary drink at the Captain's Meeting and fishing seminar, entry to the tournament, a tournament t-shirt and entry to the after party. The after party, which will be located at Bay Baits, kicks off at 4 p.m. on Sunday and is set to feature live music from The Forrest Williams Band, food trucks, drinks and an awards presentation. While the party is open to the public, a $10 donation to Food for Thought Outreach Inc. is suggested for admittance. In addition to donations collected at the after party, a portion of the proceeds from this tournament will be donated to Food for Thought, which is based in Santa Rosa Beach and works to remove the negative impacts of hunger and empower children to get the most out of their education and development by providing them weekly access to healthy, easy to prepare meals. "Food for Thought serves more than 3,000 children in our community on a weekly basis," said Phillip Poundstone, co-owner of Bay Baits. "So, we hope that the community will join us in supporting them by competing in the tournament and attending the after party."
As details continue to come together for this event, Bay Baits is searches for local businesses to sponsor the tournament. If you or your business is interested in learning more about the opportunities offered, please email: info@thehivecreativeconsulting.com.
To register or to learn more about this event, visit www.baybaits.com.  
The post Bay Baits announces second annual fishing tournament  to support Food For Thought on October 4th appeared first on South Walton Life | 30A News, Events and Community Information.
South Walton Life | 30A News, Events and Community Information South Walton Life | 30A News, Events and Community Information READ MORE