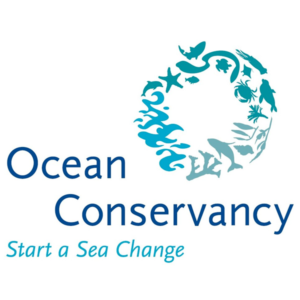 The Friends of South Walton Sea Turtles (FOSWST) will once again co-sponsor the International Coastal Cleanup day on Saturday, September 15, from 9-11am. International Coastal Cleanup is a World Wide Event sponsored by Ocean Conservancy. The non-profit organization engages countries across the globe to organize citizens from large cities to small villages in the cleanup of their ocean, gulf, lake and river beaches. Here in Walton County FL, USA, we are just lucky enough to be one of those coastal areas that have the opportunity to participate with millions across the globe to cleanup our coastline and prevent debris from polluting Gulf waters. During the 2017 International Coastal Cleanup, the USA had 209,643 participants. Together, the American contingent picked up an estimated 3,743,118 pounds of trash. These volunteers covered 12,051 miles of coastline and collected 5,860,996 pieces of debris/trash. FOSWST registered 5 South Walton Cleanup Sites and well over 32,000 sites registered across the world. Can you imagine yourself being a part of this massive global effort?  If you can, meet the FOSWST volunteers on the Beach for this amazing event. In South Walton, there are 5 Regional Beach Accesses listed below along with the Lead Volunteer Beach Ambassadors who will get you registered and provide cleanup site instruction:
Inlet Beach Regional Access – 2a, 2b, 2c
Chris Sennett, FOSWST
438 South Orange Street Center 
Panama City Beach, FL 32413 

Santa Clara Regional Beach Access – 17
Beth Coppedge. FOSWST
3468 E. Scenic Highway 30A 
Santa Rosa Beach, FL 32459 
Ed Walline Regional Beach Access – 39
Laurie Reichenbach, FOSWST
4447 W. Scenic Highway 30A 
Santa Rosa Beach, FL 32459  
Dune Allen/Fort Panic Regional Beach Access – 43
Janice Gaultney, FOSWST
5753 W. Scenic Highway 30A 
Santa Rosa Beach, FL 32459  
Miramar Beach Regional Beach Access – 49
Michele Phillips, FOSWST
2375 Scenic Gulf Dr. 
Miramar Beach, FL 32550  
If you are interested in learning more, visit  www.oceanconservancy.org. See you on the beach September 15th!
The post International Coastal Clean-up Slated for Sep 15th in South Walton appeared first on South Walton Life | 30A News, Events and Community Information.