By Tad Hunter
The market in Miramar Beach, Crystal Beach, and the west end of 30A continues to be strong. Inventory is light for prime vacation rental property. If you are considering selling, it's a great time to do so. Many buyers have their eyes on specific buildings and neighborhoods waiting for the opportunity to purchase. Many of the buyers that I assist in locating investment property continue to discuss real estate as a key component of the overall plan to diversify their income portfolios. Call me if you want to discuss your current property market value and whether there are buyers looking in your area.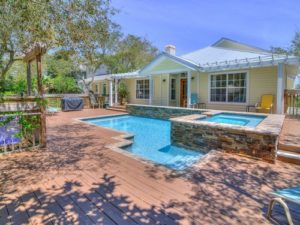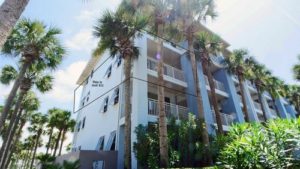 A cautionary note:  Use a local lender to handle your Florida transaction. There are issues that are unique to lending along the coast. Your hometown banker likely won't know about Gulf Coast property issues until your inspection and appraisal period has passed. Choose a lender that you or I can sit down in front of if needed. I recently represented the sale side of a transaction and was very frustrated by the buyer's national out of state lender. The period to close the transaction was 30 days from signing and the lender ordered the appraisal on day 28. Yes, the buyer's agent and I were placing regular calls to the lender advising them of the shortening timeline. In addition to causing a delay and harming the seller, the buyer's appraisal contingency regarding their deposit had expired at that point. We extended the closing date but the buyer's deposit was no longer refundable.
I'm aware of another example where 36 hours before the closing a Tennessee lender informed the parties that they were unable to lend on the type of property under contract. The deal was able to be saved through some late night phone calls and the hard work of a local banker and agent. It closed in under 9 days from start to finish. The seller's were already under contract on another property with the sale proceeds being used for their purchase. In this case, the fast work of the lender familiar with the property and the products available saved three deals in total. Call me if you'd like the name of this banker or any number of qualified and experienced local lenders.
The kids call it FOMO, or the Fear of Missing Out, that causes them to try anything and everything. My generation often has the opposite emotional response- Fear of being the guy who bought at the top. A well qualified buyer that I was assisting a year and a half ago is still looking. He wants to retire in the area but is "waiting for prices to drop." Every agent in the area has a long list of people waiting. When will the local market peak and are prices too high? I don't have the skill to time the market. Warren Buffett buys quality companies/properties without regard to market timing. Each purchase has unique characteristics. If Warren Buffett can't time the stock market, why should we think we can time the real estate market? The 10 year treasury is still below 3% and mortgage interest rates dropped back down last week. The fixed rate 15 year mortgage at the time of this writing is under 4.2%. Yes, prices are up in the high single digits year over year but each deal is unique. The overall economic picture remains strong, there is plenty of cash available, and prudent buyers are making diversifying real estate investments.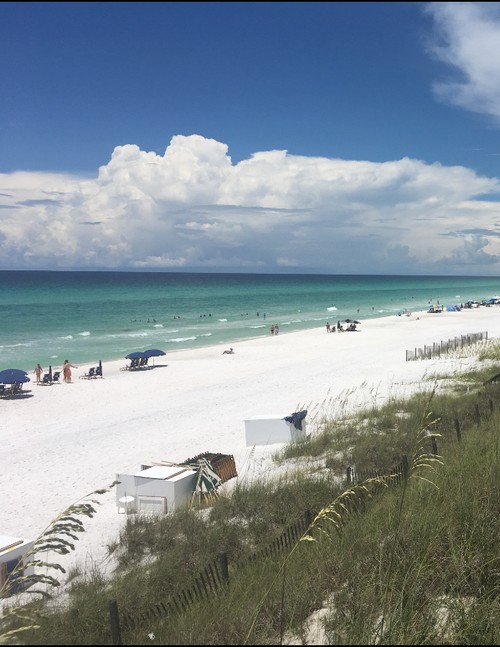 Tad Hunter is a partner in RealJoy Vacations and a sales agent with LAH Real Estate. Tad specializes in vacation and income properties with experience gained from managing several hundred properties since 2013. He and his wife live in Sandestin.
The post September 2018 MIramar Beach, 30A Real Estate Market Update appeared first on South Walton Life | 30A News, Events and Community Information.