By Jon Hemphill
"Mom? It's Jon, calling from the Philippines. You have to say "Over" when you're finished speaking. Over." "Wha…What? Oh, you must be calling from the MARS station. Over". It was 1979, way before internet and cell phones. My kids were with me in the Military Auxiliary Radio Station at Clark Air Base. They perked up at the prospect to talk to grandma and to say "over." Mom takes it all in stride. She was a WAVE and Air Traffic Controller in the post-WWII Navy.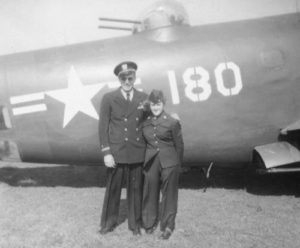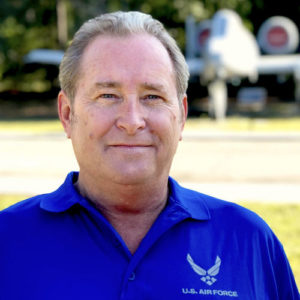 That's how she met my dad, a Navy pilot. In the last two generations of my immediate family, 12 of us have served in either the Air Force, the Navy or the Marine Corps and four were married to military spouses. Amongst the Hemphills, we consider the military the "family business."
It's more than a job
Military service is a life choice, a calling. For those who serve, it all begins with raising their right hand; swearing to support and defend the Constitution of the United States against all enemies, foreign and domestic; and swearing to bear true faith and allegiance to the same. You see veterans proudly wear a hat, a shirt, or display some reflection of their service to our country. This isn't a brand logo for them. It's a proud declaration that they were, and still are, part of something much larger than themselves. Engage that person, and you'll see a face animated by memories of service in great military units, perhaps shadowed by the loss of a fallen comrade-in-arms. Each one a member of their "forever family."
The entire family signs up
Resilience and strength are the order of the day for military spouses and children. During deployments, spouses take on total care of the family for many months at a time. Promotions and new assignments require frequent moves involving restarts in neighborhoods and spouse jobs. Children in military families average six to nine moves before they graduate high school. My own (now grown) "military brats" traveled with me as the Air Force stationed me from Texas to the Philippines to England in four years' time. Along the way, they learned to turn stresses into positives in their "share" of my service.
There are challenges
In addition to deployment-related challenges, certain combat-vets suffer severe physical and psychological trauma (PTSD), which in many cases interferes with their social functioning, employability, and enjoyment of life. Feelings of survivor guilt, along with contemplation of suicide, can lead to emotional distancing further isolating these veterans from critical relationships and resources. When the time comes to separate or retire, veterans leave an environment that is highly structured and disciplined, with supportive resources. As new civilians, many are aggravated by convoluted bureaucracy when applying for the benefits their sacrifice has earned. This frustration causes some to walk away leaving over $1 billion annually in unclaimed VA benefits.
Proud of our Military
In the United States, our Florida Congressional District 1 (the Panhandle) is the district with the highest percentage of veteran population; eighteen percent of civilian residents having served. Add in active military serving at seven local installations, along with dependent family members, and our military-related families comprise a majority of our local population. Our community is proud of our service members and offer an abundance of programs and services to show their support. These include offerings such as discounts at local businesses, support programs for spouses and children, assistance for those transitioning out of the military, and healing for service members dealing with PTSD and other combat-related trauma. Visit www.SHN.co and learn more about veteran and active military programs in our area. There you can check out opportunities to volunteer and help serve those who have proudly served us!
Jon Hemphill is a USAF MSgt (ret.) and Board Chairman of Sharing Hands Network
whose mission is focused on building "healthy and happy families, strong and engaged
communities."
The post Community Strong Serving Those Who Have Proudly Served Us appeared first on South Walton Life | 30A News, Events and Community Information.
South Walton Life | 30A News, Events and Community Information South Walton Life | 30A News, Events and Community Information READ MORE