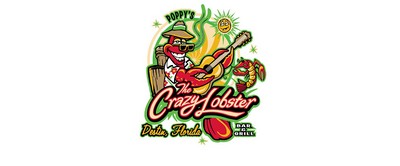 Poppy's Crazy Lobster Destin serves fresh local seafood and cajun and creole dishes. A.J. Tusa, Jr., brings his Crazy Lobster concept originated in New Orleans to Baytowne Wharf. Having been in the restaurant business for over 45 years, A.J.'s experience in his family restaurants started in 1905? when he opened his own restaurants both in New Orleans and here in Sandestin, FL. A.J. landed in Sandestin at the conception of Baytowne Wharf in Sandestin. As one of the first restaurant operators in the Village with Roberto's Pizzeria, Hammerhead's Bar & Grille & Poppy's Seafood Factory, now Poppy's Crazy Lobster, he has enjoyed many years of operation within the Sandestin Resort and continues to provide quality food and service to new and repeat customers.
If you are looking for a place to fuel up with drinks and fresh or fried seafood, find your feast today overlooking the beautiful Choctawhatchee Bay at Poppy's Crazy Lobster. Share a steamed seafood bucket with your pals, or satisfy your own appetite by keeping it all to yourself—a lobster, snow crab, shrimp, clams, mussels, corn on the cob, boiled potatoes and sausage all seasoned to pure perfection. Taste some of our New Orleans' favorites like Crawfish Etouffée, Jambalaya, Seafood Gumbo, and Red Beans & Rice, or our local specialties such as Blackened Redfish, Mahi Orleans or Lobster Fettuccine. The signature drinks and full-service bar will keep the good times rollin' along with Poppy's Voodoo Juice, an all-time favorite and refreshing tropical cocktail.
Live music keeps the restaurant hopping nightly with a variety of musicians and local talents. It is a family friendly casual dining venue that offers live music daily in which many come to enjoy the view, entertainment and food time and time again.
Poppy's Crazy Lobster Destin is located in Baytowne Wharf at Sandestin and offers private dining for luncheons, holiday dinners and luncheons, rehearsal dinners, wedding dinners, business dinners and more. Contact Melissa Tusa at 850-543-1507 or email at prg@tumulo.com for more info on booking an event. Open 11 a.m. – until 7 days a week!
The post Make your holiday special with the Crazy Lobster! appeared first on South Walton Life | 30A News, Events and Community Information.