It isn't easy keeping up with 2017 Visit South Walton's Artist of the Year Marisol Gullo. "On the go" doesn't begin to describe this mother, artist and entreprenuer! She is also the brainchild of Not too Shabby by Marisol on Hwy. 98 in Miramar Beach,  where she and her husband Tony own and operate 10,000 sqft. of the most unique and amazing furniture stores on the Emerald Coast. When you first walk in the store the feeling is amazement at the unique assortment of furniture and art mixed throughout the store. When you realize that every piece was designed by Marisol, the effect is stunning! Marisol is a teasured artist here in South Walton!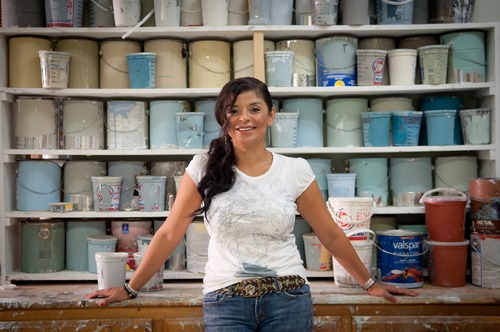 Tony and Marisol have been producing one of a kind furniture for about 15 years now, accompanying Marisol's art, which has earned her a number of awards along with Artist of the Year. When asked, she said "It's a great honor to receive that award, this area if filled with some of the best artists in the country. Anytime you live in an area with so much natural beauty, you are bound to have great artists come, there is just so much inspiration to create when you are surrounded by this much natural beauty"
The day I visited she was in the middle of deconstructing a piano that was given to her by her friends George and Stephanie Brannon.  "I don't know how much they will like me if they knew what I was doing to their family piano" Marisol says with a cheeky laugh as she rips apart the piano.  " I think I'll turn this one into a bar" she says matter of factly. "the trick is to not let anyone see it until it's done, most people cant get past the the ugly stage" she says with a laugh. When I returned to Not too shabby a few weeks later to see the old piano, I was amazed anew by the newest masterpiece from the mad genius Marisol Gullo of Not too shabby.
When I asked Tony what their goals are for the future he simply said " Our goal has never been to be the biggest and the best, but just the best that we can be. We try and live one day at a time, we live in paradise, so we try and stay in the present , otherwise you wake up one day wandering where your life went."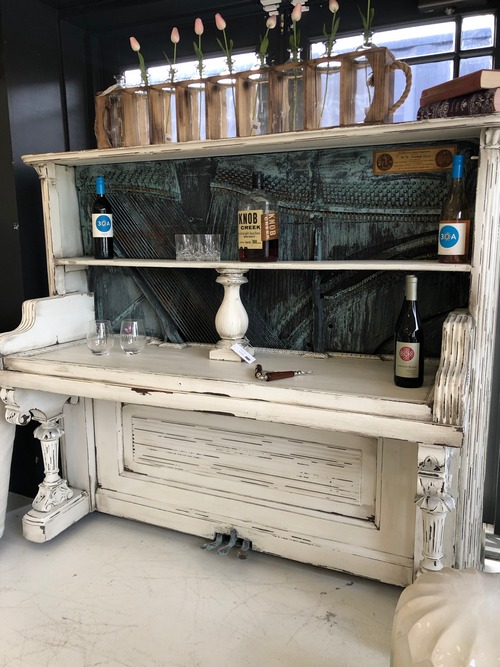 The post Catching up with Marisol Gullo of Not too Shabby appeared first on South Walton Life | 30A News, Events and Community Information.
South Walton Life | 30A News, Events and Community Information South Walton Life | 30A News, Events and Community Information READ MORE