By Beth Ann Carr
Nearly 70 years ago, neighbors knew neighbors; children played in their yards freely and your neighborhood grocer knew everyone by name. Times were simple and people were more connected with their community and everyone in it. Townspeople were interconnected with the lives and hopes for family and friends throughout the entire community. We were strengthened and safe in our relationships with the people and our neighborhoods. Somewhere along the way, the deeper interpersonal bonds with our communities were lost and with it, the sense of belonging.
In the 1978 Robert Davis had a dream to bring back and share that sense of connection he felt as a child.  To recreate an old-fashioned beach town with cottages and homes; to transform a small section of Northwest Florida to a place where families could visit, walk freely and feel safe in their community.  Today that dream is known as SEASIDE. Robert's vision did not stop with Seaside. He wanted everyone to have the opportunity to experience the small town connectedness. In 1982, Robert and Daryl Davis founded the Seaside Institute, the official nonprofit organization of Seaside; with a purpose to promote buildable, sustainable places through design and education. To share Seaside as a living laboratory, developing and testing solutions for the future of quality and sustainable living; a catalyst of change in how we live. The Institute is the vehicle to educate and perpetuate an old, yet a new way of living.
The Seaside Institute mission is to help people build great communities through education and design by sharing the vision and expertise with others around the world. Through strategically designed educational programs and symposia, the Institute works to create a future that reconnects neighbors and families, schools and merchants, children and adults. The core pillars:  Education, Innovation, Arts, and Engagement work in tandem to instill an understanding of New Urbanism and Traditional Neighborhood Development in new generations of architects, future residents, and community leaders. The ultimate goal is to return to our neighborhoods a deep connection that is missing in our culture today. In October Hurricane Michael devastated many in our community and especially our neighbors to the east in Bay, Washington, Jackson, Holmes, Gulf Counties and more. Although our small part of the world in South Walton did not suffer the depth of destruction our neighboring counties experienced, we are all affected by it. Events such as this tend to bring people together; each person who had the means has come to the aide of their neighbors. The flood of help that made its way to the panhandle of Florida is impressive. People who would otherwise be safely in their home, with family and friends, worked their way to help people they don't know, and may never meet- to regain some sense of normalcy after this devastating event. If anyone ever doubted the American spirit, an event such as this shows the world who Americans really are at our core. We are resilient, giving, caring, steadfast and determined.
The Seaside Institute works year round to bring people together and build great communities. Through symposiums and seminars, events and tours we work to honor the vision of our founder and the spirit that binds us all. Please visit our website www.seasideinstitute.org for information on upcoming events or to join as a member. Beth Ann Carr is the new Executive Director of the Seaside Institute.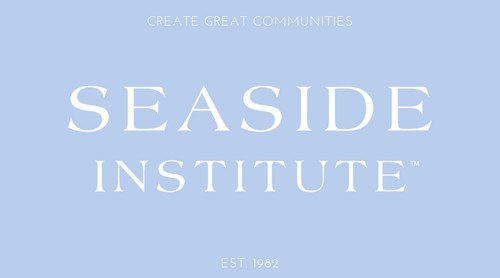 The post December 2018 Update from Seaside Institute appeared first on South Walton Life | 30A News, Events and Community Information.