From award-winning cuisine to world-renowned artists to rare eco-systems, Eventure Tour Co. is making it easier and more fun to experience all that the 30A area has to offer. Recently launched by Pedego 30A founder and owner Jason Medina, Eventure Tour Co. provides guided electric bike tours with a range of themes designed for participants of all ages and experience levels. Adventure seekers can sign up for regularly scheduled tours throughout the week or schedule a themed-tour based on their interests. "Eventure is created for anyone who wants to see our area in a new way. At Pedego 30A, we've been able to introduce people to e-biking with rentals but Eventure allows us to enhance your experience with an insider's peek at all the things that make 30A such an amazing destination," said Medina, a Destin native who settled in South Walton after serving and retiring from the U.S. Coast Guard. "It doesn't matter if you're young, or old, we don't refer to our ebikes as 'electric bikes' but as 'equalizer bikes' because no one gets left behind!"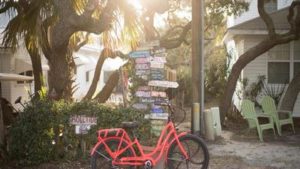 A green and hassle-free way to explore Scenic Highway 30A, Eventure provides guided tours for groups of up to ten riders with experienced tour guides that offer personalized insight and information along the way. Regularly scheduled tours of 30A depart Monday, Wednesday and Friday at 9:30 a.m. and on Saturdays at 3 p.m. These tours take riders on an hour tour along 30A and neighboring beach neighborhoods, revealing off-the-beaten spots that locals and visitors likely miss when traveling in a car.
Themed tours can be booked with 24-hour notice. Tour themes include an Art Tour, a Foodie Tour (ages 21 and up only), a history tour of Grayton Beach, and a historical tour of Eden State Park, among others. Participants ride Pedego brand ebikes that can be pedaled manually or electronically and get assistance up to 20 MPH thanks to Pedego's PedalSense™ technology, giving riders a little extra help riding at five different power levels.
Recently featured by Forbes Magazine as a top way to experience South Walton, Eventure was also selected as one of just five businesses to represent the State of Florida in the "Locally Sourced Sunshine" national campaign sponsored by Visit Florida. The state's official tourism marketing corporation, Visit Florida sent crew members to film a segment locally with Eventure that is set to air across national media outlets.
Guided Scenic 30A bike tours depart from the Pedego 30A location at 174 Watercolor Way #106 in Santa Rosa Beach, Fla. (next to WaterColor Publix) on Monday, Wednesday, and Friday at 9:30 a.m. as well as Saturday at 3 p.m. Cost is $39 per person and includes ebike rental and one-hour guided tour. For more information or to schedule a themed-tour, visit EventureTourCo.com or call 850-598-3884. Follow Eventure Tour Co. on Facebook and Instagram at @eventuretourco.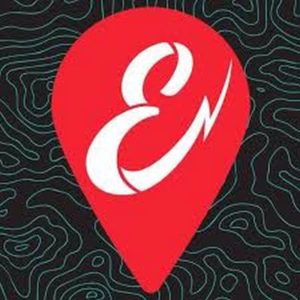 The post Eventure Tour Co. Introduces a New Way to Experience South Walton appeared first on South Walton Life | 30A News, Events and Community Information.
South Walton Life | 30A News, Events and Community Information South Walton Life | 30A News, Events and Community Information READ MORE