By Roger Hall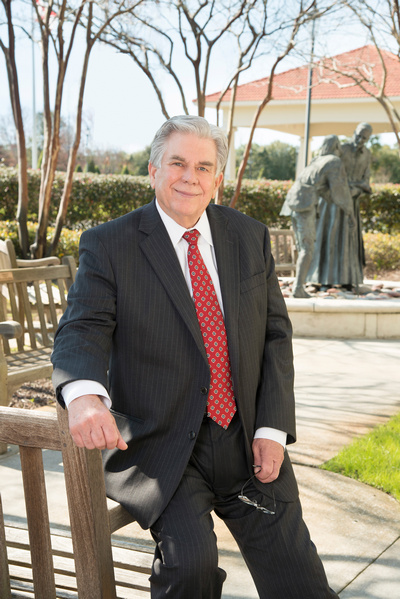 February is American Heart Month and a good time to recognize the growth of cardiac care services in Walton County and talk about keeping your heart healthy. Since Sacred Heart Hospital on the Emerald Coast opened back in 2003, we have worked to steadily expand community access to highly-trained cardiologists and to cardiac diagnostic and treatment services at our hospital. It's all part of our plan to provide Walton County residents with more convenient access to expert healthcare. Last year, for example, Sacred Heart Medical Group, which is part of the Ascension national healthcare system, opened a new 30A office in South Walton, located on Hwy 98 in Inlet Beach. For that location, we were able to recruit an additional cardiologist, Dr. Amna Ahmed. She completed her residency training in internal medicine and fellowship training in cardiovascular medicine at the Medical College of Georgia.
Across the bay in Niceville, we opened another cardiology office last year and recruited cardiologist Dr. Kevin Holder from a cardiology practice in Olympia, Washington. He performed his residency in internal medicine at Tulane University School of Medicine and received a fellowship in cardiovascular medicine at Oregon Health and Science University.
At our hospital in Miramar Beach, Sacred Heart offers a variety of diagnostic tests and treatments for heart disease at our Judy and Steve Turner Heart and Vascular Center. Our interventional cardiologists, including Dr. Charles Mayes and Dr. Mark Grise, have a wealth of expertise and experience in performing procedures to treat coronary artery disease. We also offer the services of two top-notch electrophysiologists, Dr. Keith Golden and Dr. Jason Foreman, who are skilled in treatment of heart rhythm disorders, including atrial fibrillation.
Heart disease is the leading cause of death for both men and women, and according to the American Heart Association, it has been estimated as the underlying cause of death for 1 out of 4 deaths in the United States. With that in mind, allow me to share a few tips from Sacred Heart's cardiology team on how to remain heart healthy in the years ahead.
Watch what you eat and maintain a healthy weight: Choose foods that are low in saturated fat and sodium, and eat plenty of fruits, vegetables and fiber-rich whole grains.
Exercise regularly: Incorporate physical activity into your daily routine. Experts recommend at least 30 minutes of physical activity five times per week.
Stop smoking: Being smoke-free can help reduce the risk of heart disease and stroke, as well as cancer and chronic lung disease.
Check your cholesterol: Your health care provider should test your blood levels of cholesterol at least once every 5 years. If you have already been diagnosed with high cholesterol or have a family history of the condition, you should have your cholesterol checked more frequently.
Control Blood Pressure: High blood pressure usually has no symptoms, so be sure to have it checked on a regular basis.
Manage Diabetes: If you have diabetes, monitor your blood sugar levels carefully. Talk with your health care team about treatment options about lifestyle changes that will reduce your risk for heart disease.
You and your health care team can work together to prevent or treat the medical conditions that lead to heart disease. To learn more about options for cardiac care available in South Walton, give us a call at 267-603 or visit our website at www.healthcare.ascension.org. Mr. Roger Hall is President of Sacred Heart Hospital on the Emerald Coast.
The post We're Expanding Cardiac Care in our Community appeared first on South Walton Life | 30A News, Events and Community Information.
South Walton Life | 30A News, Events and Community Information South Walton Life | 30A News, Events and Community Information READ MORE