by Emily Rose Proctor
On March 19th, Caring and Sharing of South Walton launched a new program called Communities of Transformation (COT) for individuals and families living or working in South Walton who are looking to make a positive change in their lives and gain additional community support as they work on their goals.  Throughout the spring, families will gather on Tuesday evenings from 5:30-7:30 pm at Good News United Methodist Church in Santa Rosa Beach for a meal, relationship building with community volunteers, and a curriculum called "Awaken," designed by Think Tank, Inc., to assist them in making assessments of different areas of their lives and developing SMART goals. After completing the 10 week curriculum, they will be matched with community volunteers in small groups for ongoing support and offered programming by community partners and volunteers with expertise in such areas as financial planning, job readiness, parenting, relationship skills, healthy behaviors, etc.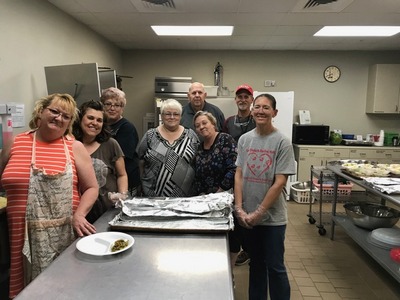 Some of the core principles of Communities of Transformation include:
Doing WITH individuals and communities, versus doing TO or FOR.
Listening first to discover strengths and build upon them, promoting leadership and self-governance from within.
A holistic approach—recognizing the interconnected parts of individuals and communities (financial, intellectual, relational, physical, and spiritual).
Commitment to building intentional and authentic relationships with those who may be different from us in terms of culture, economic status, race, religious affiliation, etc.
Commitment to the long haul in order to realize lasting transformation.
Approximately ten are enrolled in the first Awaken Leadership Development class, and approximately 30 volunteers from a number of different churches in South Walton have started volunteer training, while others have signed up to provide a meal once a quarter. The South Walton Churches supporting this new initiative of Caring and Sharing thus far include Good News United Methodist Church, Community Church, Christ the King Episcopal Church, Redeemer 30A Church, Hope on the Beach, Impulse Church, St. Rita's Catholic Church, Point Washington United Methodist Church, Chapel at Crosspoint, Simple Faith Church, and Crosspoint Church Assembly of God, who provided our first meal. A few local restaurants have also been generous, most notably Crust, who is providing regular meal support; but also Tommy Bahama, who provided delicious pork sliders for our "Taste and See" event, and 2 Birds Coffee & Café and Maple Street Biscuits who have committed to an annual donation. If you or a group you are affiliated with would like to provide a meal, contact Libby Fisher at libby.fisher@gmail.com.  For more information on COT (a new class will start in September) or to support the program, contact me at 850-783-0237 or emilyproctor.cot@gmail.com. You can also learn more about the other nine COT sites in Alabama at www.communitiesoftranformation.org.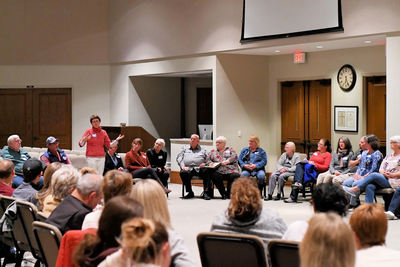 The post New Program for Families Launches in South Walton appeared first on South Walton Life | 30A News, Events and Community Information.
South Walton Life | 30A News, Events and Community Information South Walton Life | 30A News, Events and Community Information READ MORE