FOR IMMEDIATE RELEASE
Contact: Mary Jo Gustave, Marketing & Public Relations Specialist (850) 278-3289
MIRAMAR BEACH, Fla. (Mar. 26, 2019) – Sacred Heart Rehabilitation will host a free comprehensive, evidence-based discussion on symptoms, side effects and treatment options from cancer diagnosis through survivorship. Please join us on Friday, Apr. 26 from 11 a.m. to 12 p.m. at Sacred Heart Rehabilitation at the Market Shops located at 9375 Emerald Coast Pkwy. West – Unit 1, Miramar Beach, FL 32550.
Oncology and speech-language pathologist, Stephanie Borg, will discuss the latest evidence-based treatment options for head and neck cancers including the importance of scheduling pre-treatment appointments to prepare for chemotherapy, radiation, and surgical intervention.
Oncology physical therapists, Leslie Moskal, DPT and Stephanie Borst, DPT, will discuss how to improve symptoms during and after cancer treatments, including fatigue, decreased balance, dizziness, pain, lymphedema, and losses of mobility or range of motion.
The overall seminar objective is to provide seminar participants with information regarding treatment options and resources available, self-management techniques, and parameters for activity to help improve quality of life across the cancer spectrum.
Rehabilitation Services at Sacred Heart Hospital on the Emerald Coast provide the expertise to properly diagnose and manage your rehabilitation needs. The center also provides specialized care, troubleshooting, and education for patients that have conditions affecting their overall balance and mobility. A multidisciplinary team of physical therapy experts work together to strengthen and preserve mobility, while educating the patient and preventing future falls and injuries.
To register please go online to healthcare.ascension.org/Events or call (850) 278-3600.
About Sacred Heart Health System
In Florida, Ascension operates Sacred Heart Health System based in Pensacola and St. Vincent's HealthCare based in Jacksonville. Ascension's facilities in Florida include seven hospitals and more than 100 other sites of care. Together, they employ more than 10,000 associates. Across the region, Sacred Heart and St. Vincent's have served North Florida communities for more than 145 years. In fiscal year 2018, the statewide Ministry provided $180 million in community benefit and care of persons living in poverty. Ascension is a faith-based healthcare organization dedicated to transformation through innovation across the continuum of care. As one of the leading non-profit and Catholic health systems in the U.S., Ascension is committed to delivering compassionate, personalized care to all, with special attention to persons living in poverty and those most vulnerable. Ascension includes approximately 156,000 associates and 34,000 aligned providers. The national health system operates more than 2,600 sites of care – including 151 hospitals and more than 50 senior living facilities – in 21 states and the District of Columbia. For more information on Sacred Heart Health System, visit healthcare.ascension.org.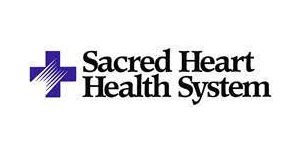 The post Cancer and Beyond: Managing Current and Long-Term Symptoms Topic of Sacred Heart Seminar Apr. 26 appeared first on South Walton Life | 30A News, Events and Community Information.