Chris and Beth Carrow of Carrow Window Films and 30A Tint & Tidy moved to the Emerald Coast in September of 2017, settling in not too long before Hurricane Michael hit—not the most auspicious greeting for this couple from Waterville, Illinois, a small town located 25 minutes from St. Louis. However, because of the energy and passion they bring to the window tinting business, they are fostering success for their clients with a promise great things to come.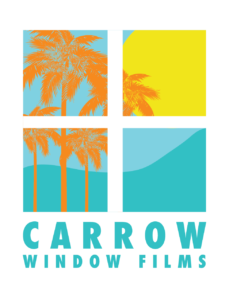 Chris founded the business, then known as Window Tint Central, in 1999. "I was always determined to bring a higher level of professionalism to the industry. My philosophy was simple—to exceed a customer's expectations by taking the time to understand their needs and provide a tailored solution at a competitive price," he says. "That's our goal; no matter the size of the project, we treat every customer with the same service and professional attitude that people expect."
In what is a very familiar story, Chris and Beth first learned about the area while on vacation in Destin. "The area is just so beautiful, and the climate and growing economy made this the perfect place to relocate our business and family."
For Chris, the business isn't as simple as installing window shading, it's an investment that can return an energy savings of as much as 25% per year, as well as provide a better relaxed shade of penetrating sunlight. "With more than 25 years experience in the business and extensive product knowledge, we can meet the needs of any client, large or small, residential or commercial. We've seen it all. We work with 10 different American manufacturers. So, no matter the preference or specific need, we can provide the right fit."
"For instance," he continues, "when a customer experiences fading on an interior floor, we'll recommend a 'Dual-reflective' film by Suntech that has been shown to greatly reduce and slow the fading process. If a customer is complaining about high energy bills but doesn't want to change the tint of their glass, we have a clear ceramic film produced by Huper Optik that restricts the infrared energy while allowing the light fully transit the film. There's also a solar-controlled safety film by 3M that stops 70% of the heat transfer and a UV reduction of 99.9%. This film is so intense, when used on a vehicle it will prevent most "snatch and grab" robberies, because when the thief smashes the window, the glass will not shatter, and sometimes a rock will bounce right off the window." Chris says in today's market, there are hundreds of products from which to choose that fit a variety of circumstances. His goal is to provide outstanding customer service. "From analyzing the needs of a customer, selecting the right product, to superior installation, our goal is a happy customer."
If you're in the market for window treatments, give Carrow Window Films a call at 850-974-2264 or visit www.CarrowWindowFilms.com.
The post Meet Our Local Pro: Carrow Window Films appeared first on South Walton Life | 30A News, Events and Community Information.
South Walton Life | 30A News, Events and Community Information South Walton Life | 30A News, Events and Community Information READ MORE