Saturday, June 1st at Ed Walline Beach Access
Join the Friends South Walton Sea Turtles (FOSWST) on Saturday, June 1st for a morning of celebration, education and fun! Celebrate with FOSWST the launch of their new coloring book, "The Adventures of Theo." Participate in a series of educational Beach Walks to learn about sea turtle conservation, and enjoy a morning of fun on the beach imitating the routine of a Momma sea turtle as she makes her way on the beach!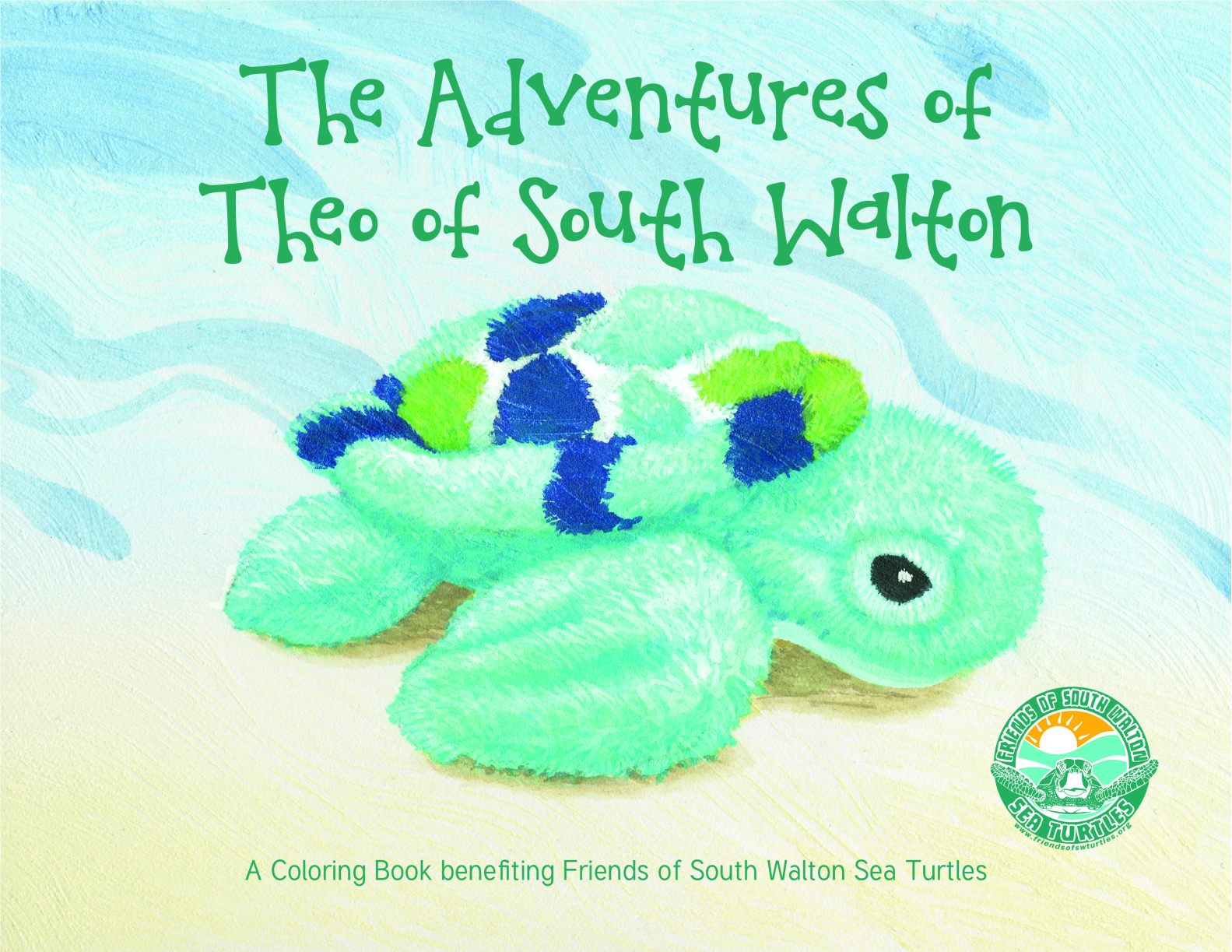 The day will begin at 8AM-9:00AM, featuring guided educational beach walks lead by a FOSWST Volunteer Beach Ambassador. The kids will learn about the dangers to Momma sea turtles as they make their way along the beach to nest. The VBA will explain the importance of picking up trash,not forgetting toys on the beach , filling in holes and flattening sand castles after a day on the beach. The groups will learn about the endangered nature of the dunes and why we don't walk on them. The"wrack line," which is the line on the sand marking high tide, you never know what you'll find after high tide-sometimes treasure, sometimes trash!  
At around 9AM, the kids will enjoy some educational games on the beach, including how to dig a nest on the beach, which the kids always enjoy getting down in the sand and digging! Some other activities include exploring the size and weight of a mother sea turtle and the difficulty she encounters trying to navigate the many dangers and obstacles she'll encounter. At 10:30AM till 11AM author Melanie Stewart will on hand under the pavilion giving the first reading of her "Adventures of Theo" coloring book. After 11AM the group is invited to move across the street to Pecan Jacks where free samples of South Walton's very own "Theo of South Walton" ice cream will be available. Theo's new coloring book will be available for purchase as well as the original Theo plush turtles. And, as always you'll receive a a single scoop ice cream FREE with every plush Theo purchased. The proceeds from the sale of all "Theo" products, including this new coloring book, benefit the educational mission of the Friends of South Walton Sea Turtles.
The post Friends of South Walton Sea Turtles Hosts "Theo" Kids Party and Beach Walk June 1 appeared first on South Walton Life | 30A News, Events and Community Information.
South Walton Life | 30A News, Events and Community Information South Walton Life | 30A News, Events and Community Information READ MORE