ECTC, a local professional non-profit theater company, is proud to announce it has expanded its educational theater series for summer 2019 to include camps, classes and workshops that range from sessions on advanced audition techniques and improv "boot camp," to fully staged productions of popular Disney musical blockbusters, Broadway tune showcases, hands-on Oscar-worthy film camp and much more. Classes for 2019 will begin June 3rd and run through August 2nd, and will be offered for preschool-aged children through 12th grade, with one new offering open to all adults, too. ECTC will offer nine different camps and workshops divided by age group. Most of the camps will end with a final performance for parents and friends to enjoy.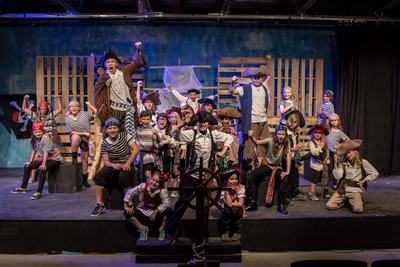 Little Rascals Camp encourages children ages 4 to 6 to begin exploring the world of theater through acting, singing and movement. ECTC also offers a one-week, non-musical version of "Wizard of Oz" production camp for children entering grades 2 through 8. Camp Showtime is a week-long camp from 9 a.m. to 3 p.m. for children grades 2 through 8 and focuses on Broadway music and choreography.
Two offerings of ECTC's two-week musical, Disney's "Frozen Jr." for children in grades 3 through 8, will be offered. This intensive two-week camp gives ECTC instructors time with your young thespians to train them even more with stage presence, acting techniques, and theater games. New this year, ECTC offers a Film Camp from 9 a.m. to 3 p.m. for students in grades 2 through 8. Students will learn to write, direct and act during the process of creating a one-minute film. Also new this year is "Godspell Jr." Camp, a two-week musical theater camp for grades 5 through 12. Join us in producing the greatest story ever told. This show is composed of various musical parables from The Gospel According to Matthew.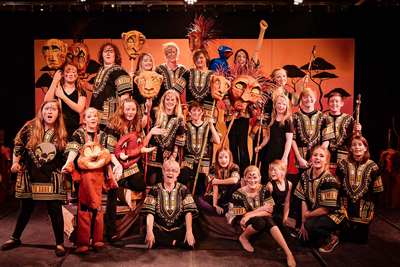 Techies Rule is for 5th through 12th graders and gives thespians a hands-on experience with set building, set painting, prop making, stage management and costume construction, which is a great introduction to all the behind the scenes magic that goes into producing a show. Improv Boot Camp is for 5th through 12th graders. During this three-day intensive workshop, students will be guided through a structured series of high-energy improv games designed to instruct participants with skills and confidence to explore their own creativity and foster collaboration with their fellow actors to create spontaneous scenarios.
Also new this year is a workshop on Acting Audition Techniques for thespians from grade 3 to adult. This audition workshop, taught by actor/theater teacher Darla Briganti, focuses on refining your theatrical auditions. Three types of auditions will be explored: prepared material, cold reads, and improvised scenarios. Call (850) 684-0323 or go to www.EmeraldCoastTheatre.org for more information or to register.
The post Emerald Coast Theatre Company Summer Camps appeared first on South Walton Life | 30A News, Events and Community Information.
South Walton Life | 30A News, Events and Community Information South Walton Life | 30A News, Events and Community Information READ MORE