There's no place like Sandestin!  After 11 years of traveling the world to source, design and create beautiful and unique boots, shoes, handbags and apparel, owners Kristi Rockwell and Cameron Tharp have made full circle,  choosing Sandestin as home for their business and residence. "We live here, we work here and we play here", said Cameron Tharp with great enthusiasm. Rockwell & Tharp, both originally from the South, grew up vacationing in Destin & Sandestin as young kids and have now launched their Flagship Ladies Boutique right in the heart of Sandestin, in the center of The Village of Baytowne Wharf.
Rockwell Tharp loves creating exclusive looks and designing for Ladies who have fun and classy tastes, while also aiming to be affordable and not elitist. They work directly with factories and suppliers across the US and around the world.  "We are very hands on, says Cameron. We truly love to travel and circle the globe hand selecting most of our patterns, textiles and leathers. We are passionate about what we do. When Kristi and I both agree on a new style and light up when we uncover something we've never seen before, that's when we know we have something fabulous and exciting."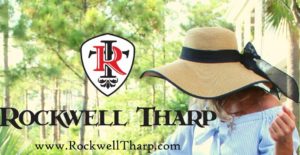 Over the years, Rockwell Tharp has had the privilege of designing boots and handbags for hundreds of stores across the US and Canada. The duo has been commissioned to design many boots for celebrities around the world, such as the band, Heart, Survivor and Quiet Riot- and their wives!  Rockwell Tharp has been featured on The Today Show with Kathi Lee Gifford and Hoda, CBS News, The History Channel and American Idol. However, this is the only store in the United States, where you can see the entire collection of boots and handbags in one location, including limited editions. "This is very exciting for the Emerald Coast-no other store in the country has this", says Tharp.  "And we are here and often on site and in the boutique.  We enjoy meeting our clients in person and learning from them."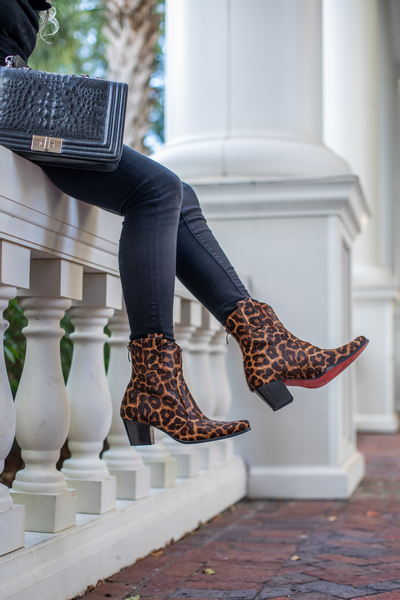 "I love helping other Ladies feel confident, pretty and empowered, Says Kristi Rockwell. " My whole life I've loved fashion, styling and sharing this passion with others. However, the most important thing in the hearts of Cameron and me is sharing our faith and God's grace and salvation with others.  We have incorporated things in our Boutique here to be able to share God's love and pray for others.  We have a prayer jar in the store and we have put a Bible verse on all of the zipper handles of our designer boots.  We personally prayed for all of our Ladies and Men. This is very important to us. Without the many blessings and protections from God, we would not be where we are today and we know it," Kristi said. If you're a Lady and looking for something special and unique that you can't find everywhere else, then Rockwell Tharp Ladies Boutique is a great fit for you.  Their goal is to provide you a complete shopping experience for locals and visitors alike, for all of The Emerald Coast. "One of the best decisions we have ever made was opening this Boutique in Sandestin", agreed Rockwell & Tharp. Come on by and see why.
The post Rockwell Tharp Chooses Sandestin for Business & Home appeared first on South Walton Life | 30A News, Events and Community Information.
South Walton Life | 30A News, Events and Community Information South Walton Life | 30A News, Events and Community Information READ MORE