By Victoria Ostrosky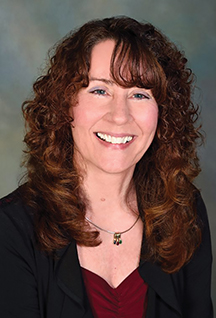 What in the?…who was playing a song in the middle of the night? Luke's brain finally kicked – it was his cell phone. 2 a.m. and his phone was ringing. That was not a good sign. He cleared his throat and groggily croaked, "Hello?" A firm and capable voice said, "Mr. Pierson? This is ADT calling. We've received an alarm from your business location and have alerted the authorities. It looks like the fire alarm went off."
Luke couldn't remember how he got to his office. The smoke was thick and black and the fire department and police were already on site. He stood there with his mouth hanging open, eyes wide in disbelief.
As soon as it was light, Luke called his insurance agent, who calmed his fears by reminding him he had a good BOP (Business Owners Policy) covering his physical therapy business. In the end, the damage wasn't too severe, but his office wouldn't be taking care of any patients for a few weeks at least, if not longer.
He was concerned about not just the building repairs and replacement of damaged or destroyed equipment, but what would his employees do? They needed their paychecks.  He had some wonderful employees and quality therapists he didn't want to lose, plus his bills sure wouldn't stop arriving in the mail.
For small to medium-sized businesses, Business Owners Policies or BOPs as they're referred to, are a great product combining protection from major property and liability risks in one package, similar to your homeowners policy. They cover things such as:
1 – Property insurance for both the building and contents owned by the company.  This includes furniture, fixtures, and inventory. Your policy should always be written on the Special Form which is broader coverage, changing the policy from a named peril to an open peril policy.
2 – Business Income & Extra Expense insurance, which covers the loss of income resulting from a fire or other catastrophe that disrupts the businesses operation.  It can also include the extra expense of operating out of a temporary location.
3 – Liability coverage which protects your company's legal responsibility for the harm done to others.  This harm can be triggered by you or your employees for what they do or fail to do in your operations that may cause bodily injury or property damage due to an error in providing a service, faulty installation or defective product. It also covers the cost of your defense as businesses can be sued even if they are not negligent or did nothing wrong.
In conjunction with the BOP, there are additional coverages that can be purchased depending on the type of business you have and your exposures.  You should always consult your agent and purchase the correct coverages for your particular risk.
And other exposures and additional areas of coverages for a business to consider:
Business Auto coverage to protect your owned business vehicles, hired and non-owned auto and your employees when they drive on company time.
Crime Insurance to protect your business against burglary, forgery, computer fraud, employee dishonesty and other crimes.
Cyber Liability coverage for computer attacks and damage to electronic data and computer systems.
Employee Practices Liability Insurance (EPLI) to protect against employee lawsuits.
Professional Liability insurance (E&O) to protect against lawsuits for negligent acts, errors and omissions that result in financial losses during business activities.
Inland Marine coverage to protect property, goods or equipment in transit and over water or land.
Umbrella coverage to obtain higher limits over underlying policies you have in place.
Workers' Compensation to protect employees against accidents and diseases at your workplace. (Information gathered from:  https://www.nationwide.com/business/insurance/business-owners-policy-bop/)
Being a business owner is stressful. Make sure you have all the coverage and protection you need so you can focus on being successful instead of worrying about what might happen to your business if disaster comes to visit.
Insurance Zone, owned by Joe and Lea Capers, is a full service commercial and personal lines insurance agency serving Destin, Miramar Beach, Santa Rosa Beach (30A) and Inlet Beach.  Visit their Video Library on www.ins-zone.com and watch our informative video on 'Business Owners Policy,' or call 850.424.6979. Victoria Ostrosky, author of this article is an Agent/CSR with IZ.
The post Benefits of a Customized Business Owners Policy appeared first on South Walton Life | 30A News, Events and Community Information.
South Walton Life | 30A News, Events and Community Information South Walton Life | 30A News, Events and Community Information READ MORE