Ashley Vannoy is a panhandle professional you need to meet! When asked why she specialized in commercial lending in the panhandle in 2008, when most of the country was suffering through the market crash, she says, "our market here ihas always been the gold standard. It might be the first to crash, but it will be the first to recover quickly." She was absolutely right.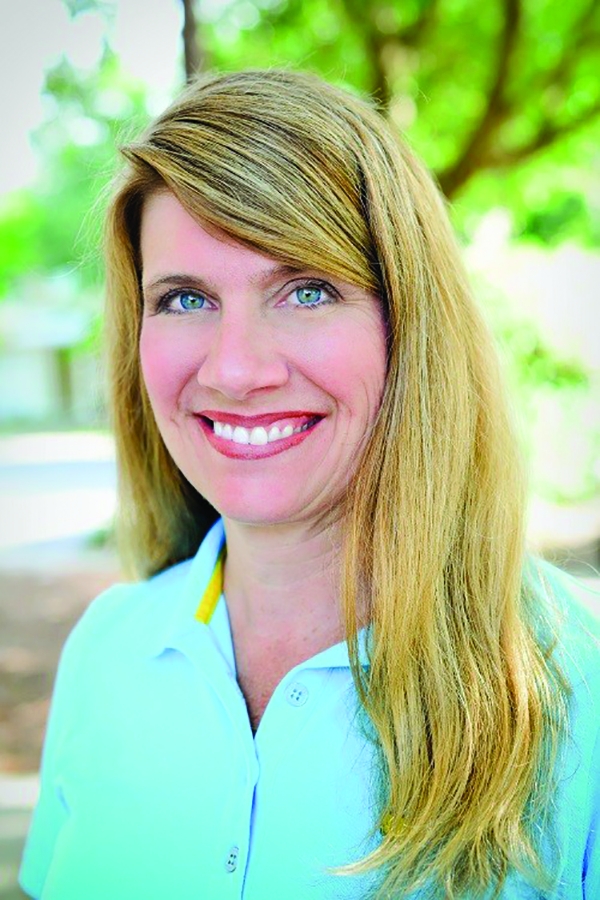 Thank goodness for her husband, Todd, whom she met through Rotary. He has been a realtor with Real Estate International in Destin for the past 14 years, and has been integral in making this truly a team effort and a family affair.
A true local pro, Ashley serves as market president and commercial lender at First National Bank in Grand Boulevard and brings 31 years of investment, finance, accounting, small business leadership, and construction permanent financing experience to the real estate industry in Florida. Born and raised in Gulf Breeze, she went to college at the University of Texas at Arlington, and banking school at LSU. She then completed her formal credit training at Synovus and later Suntrust as a commercial relationship manager calling on companies with $15 million to $150 million based in Watercolor.
With so many local clients, Ashley gained years of understanding in the finance, accounting, and healthcare sectors. After moving to Miramar Beach, Ashley used her experience to assist a number of startups and expanding businesses like Amavida Coffee (see www.amavida.com) in Santa Rosa Beach and Props Brewery (www.propsbrewery.com)  in Fort Walton Beach.
Ashley began her banking career as a teller at age 19, and quickly became a top producing mortgage originator, private banker, and commercial lender for regional and community banks across the panhandle. She now serves as market president of First National Bank's newest office, and has always had a special interest in economic development and business recruitment to the panhandle. This is the second community bank that she has brought to the panhandle by setting up a loan production office that will transition into a fully functioning bank branch. When asked what her focus is for business clients, she replies, "My bank is a small business and I am an entrepreneur just like small businesses. With my expertise and contacts, I can take business to the next level by combining tax incentives, grants, and Small Business Administration loans. Most commercial lenders do not go this extra mile."
Ashley spends a significant amount of time giving back to our local community. She is an active board member of Scenic Walton, The Caduceus Society, and trustee member of the Okaloosa Economic Development Council — just a few of the non-profits First National Bank supports her in.
The SBA loan program allows Ashley to offer customers low down payments and low long-term fixed rates. For the first time since inception of the Small Business Administration some 33+ years ago, the 20 year full term effective interest rate fell below 4% for the SBA 504 program. The 20 year rate for standard 504 loans that funded this month was fixed at 3.98%, edging below the 4.01% record set in December 2012. At 152 basis points under the Bank Prime Rate, the June funding is the furthest below Prime that 20 year rates have been since May of 2007. This is even lower than current 30 year fixed rates on mortgages. There truly has never been a better time for small business entrepreneurs to utilize this program!
Call Ashley to discuss how you can partner together. To learn more, please contact (850) 269-6847, or visit the bank at www.fnbdc.com.
The post Doing Business Through Doing Community appeared first on South Walton Life | 30A News, Events and Community Information.