The motto of The HUB 30a is "Families, friends, festival." That motto is never more evident than in July! The entire area is bustling with families and their friends enjoying all the festivities that 30a and South Walton have to offer.
The HUB's July lineup this year features some of the best live music on the Gulf Coast with repeat performances by the Luke Langford Band, Ike Bartley and Boukou Groove.
Luke Langford Band
If you're a local and you venture out for live music, chances are you've heard the Luke Langford Band perform and you know to call them LLB. The group started in 2015 as a couple of guys just getting together to play country music they loved. They quickly went from playing a few shows a month to more than 140 per year and expanded from a standard four piece band to a Texas Five with the addition of a fiddler. Playing country like it's rock, they feature tunes from the Texas and Red Dirt music scene as well as outlaw, classic and modern country music.
LLB will bring their rockin' country to The HUB on Saturday, July 13th and Saturday, July 20th.
For more information, visit lukelangfordband.com.
Ike Bartley
Ike Bartley moved to the Panhandle in 1990 to join the groups "Passage" & "Synergy" offering his saxophone, keyboard and vocal talents. Originally from Crystal Springs, Mississippi, Ike started playing the saxophone in the fifth grade. Ike's mother was a school teacher and he spent after-school hours hanging out on campus. "My brother joined the band and one day I saw the band director with this horn. I told my brother, I want to play that horn with all the keys. It was the first time I ever saw a saxophone and it was calling my name!", said Ike adding, "Playing music is all I've ever wanted to do."  If you've ever seen him play, Ike's talent and love for music is apparent. He will perform at The HUB on Tuesday, July 9th and Tuesday, July 23rd from 6:30-9:30 pm.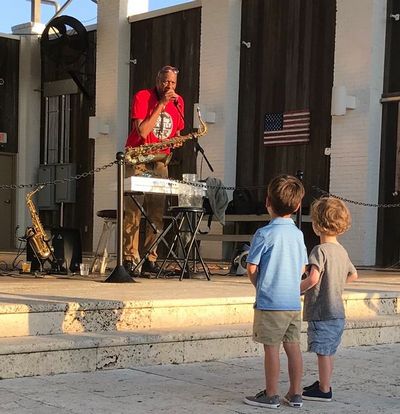 Boukou Groove
The group Boukou Groove started on stage at Tipitina's music venue in Uptown New Orleans in 2010 and they've been bringing the funk ever since! The creation of singer/producer Donnie Sundal and renowned New Orleans guitarist Derwin "Big D" Perkins, Boukou Groove performs an energetic, unique blend of funk, soul, blues and R&B.
Originally from Rockford, Illinois, Donnie studied at Berklee College of Music in Boston, also lived in Atlanta, and then he and his family made their way to the Emerald Coast in 1993. In 2008, Donnie and his wife Jennifer, along with business partners Mike and Gayle Kent, opened Neptone Recording Studio in Destin, Florida. Donnie's multi-octave ranging vocals and keyboard talents provided the perfect complement to Big D's soulful guitar. "He can sing. He doesn't sound like all the other singers out there and that's what first caught my attention", says Big D.
Derwin Perkins, affectionately known to most as "Big D", started playing music as a teen with his church band in New Orleans. He has toured the world performing with Bonnie Raitte, Jon Cleary & The AMG and Dr. John. Big D also performed on the Grammy winning album Go Go Juice by Jon Cleary. He and his family left New Orleans after Hurricane Katrina and currently reside in Destin, Florida.
Donnie, Big D and their special guests will hit the stage at The HUB three Tuesdays in July, the 2nd, 16th and the 30th.
For more information, visit boukougroove.com.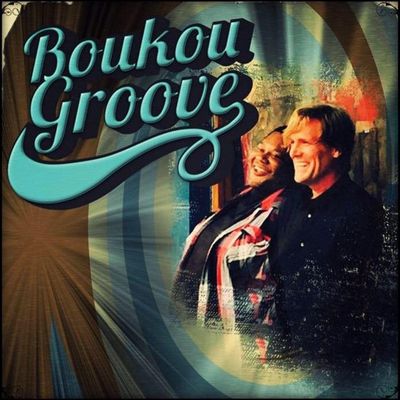 In addition to the live music, The HUB will feature a DJ Dance Party on Mondays & Fridays and Movie Nights on the Jumbotron on Sundays and Wednesdays in July. For a full schedule and list of events visit hub30a.com/happenings/
The post June HUB Happenings appeared first on South Walton Life | 30A News, Events and Community Information.
South Walton Life | 30A News, Events and Community Information South Walton Life | 30A News, Events and Community Information READ MORE