Summer Time Energy Tips
By Chris Balzer
Summer is in full swing with the heat index reaching 100+ degrees on most days.  If you are searching for ways to use less energy and increase comfort try doing some or all of these Summer time energy tips.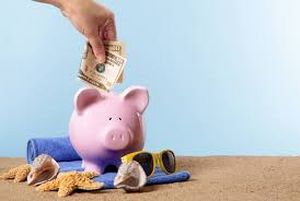 Switch to LED lighting
Consider replacing your incandescent bulbs with LED bulbs, which operate at a lower wattage and produce much less heat. LED bulbs also use 75% less energy and last 50 times longer than traditional bulbs, saving you money on electricity and replacement costs.  Incandescent bulbs can reach temperatures of 120° or higher, if you still have these bulbs in your home, it's like having tiny ovens heating up your cool air.
Use the Barbeque
Trying to cook in a hot, steamy kitchen can be unbearable, especially when it's hot and steamy outside as well. Kitchens are full of heat-producing appliances: ovens and stoves can raise your kitchen's temperature up to 10º. To save yourself the sweat (and the higher utility bills), try using the microwave whenever possible since it uses just one-third the energy that an oven does and produces only a fraction of the heat. Another great way to take the heat out of the kitchen is to cook outdoors. Pop some burgers on the grill or invite some friends over for a barbecue. You can enjoy the great weather while you avoid raising the temperature in your home.
Wash with cold water
Avoid using hot water whenever possible because 90% of the energy used by your washing machine goes toward heating the water and doing your laundry on either the cold or warm cycle will save you a tremendous amount of electricity. When you're done, take advantage of the warm weather and dry your clothes outside instead of putting them through the dryer. You'll both save energy and avoid raising the temperature of your home with heat-generating appliances.  The same logic applies to dishes as well. Use cold water and let them air dry instead of running them through the drying cycle.
Keep the Sun Out and the Cool Air In
The summer sun is great for tanning, great for your mood, and great for beaches, picnics, and sunsets. However, it's not so great if you want to keep your house cool. Sunlight coming through your windows will heat up your home, causing you to spend more on air conditioning. Try drawing the blinds during the hottest parts of the day, especially if your windows are facing south. If you didn't want to block your view by drawing blinds or shades, there are advances in solar films which are virtually clear and block 94% of radiant heat and 99.9% of UV rays.  Also, if you're planning to invest in landscaping, keep in mind that trees provide great natural shade. Strategically placed shrubs, trees, and vines can block sunlight from your windows, roof, and walls, saving you $100 – $250 per year in cooling costs.
If you are looking for more energy saving tips this summer, schedule a complimentary inspection to learn ways you can save energy or give us a call at 850-588-2870.  You can also follow us YouTube, Instagram and Facebook, just search for Trusteces.
Chris Balzer is Founder and President of Emerald Coast Energy Solutions and resides in the Santa Rosa Beach area with his wife and 3 Children.  For more information on how to save money and become energy efficient schedule an inspection by calling (850) 588-2870, visit www.trusteces.com or email wecare@trusteces.com and Beat the Heat.
The post Emerald Coast Energy Solutions appeared first on South Walton Life | 30A News, Events and Community Information.
South Walton Life | 30A News, Events and Community Information South Walton Life | 30A News, Events and Community Information READ MORE