By Ashley Vannoy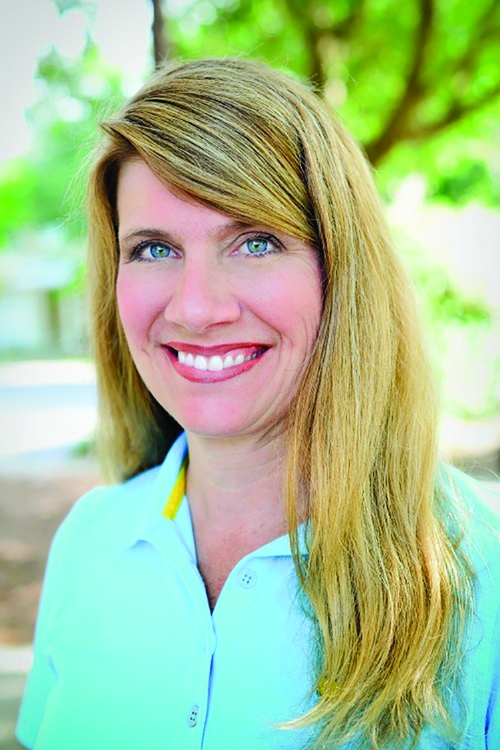 I'm truly excited to be celebrating my first year with First National Bank (FNB) as Market President from my office in Grand Boulevard! This month's issue is about anniversaries and milestones, and turning age 51 in August has me at many of them.
You might recall my first few articles in this publication about my experience outside the brick and mortar of a bank and navigating the amazing and exciting waters of "coworking." "Coworking" is not like "co-sleeping" with your children. But rather, it is sharing office space with myriads of different businesses that are running their companies right next door. For this "mature" commercial lender, it's really rewarding to be literally as close to the point of sale for financial services as humanly possible. I also get the joy of returning the favor with business leads to my fellow tenants, and watching their businesses literally explode with growth first hand. I wouldn't have that opportunity from inside a bank as clients have to make it a point to come inside to discuss financing needs or have the frustrating task of researching it online. They see me as their trusted advisor instead of just another financial sales person.
I have also enjoyed watching the north end of Okaloosa and Walton counties expand as affordable housing comes online for the workforce. St. Joe's commercial and retail luxury offerings in Santa Rosa Beach allow local small businesses the ability to expand without breaking the bank with brick and mortar. One of the most common problems with this type of business expansion is the lack of collateral that can be pledged for the loan since there is no real estate purchase involved. I recommend SBA's 7a program to local restaurants and hospitality related local businesses for this type of situation. With a 75% SBA guarantee, it allows for extended amortizations and smaller monthly payments on equipment to allow them to lease such high-end space.
Too, I partner with mortgage originators to assist them with residential loans for homes and condos that might not fit the secondary market guidelines. Such guidelines as "having too many rentals in the condominium project" or "lack of sufficient insurance coverage by the HOA" can become problematic with secondary market mortgage products. I offer a portfolio loan with terms that mirror a commercial loan to get their deals done. One would think banks and mortgage originators would be fierce competitors! However, the mortgage originators I've worked with here for years want very much to provide their realtors with a source for their deals if they can't help them, and I am happy to be introduced to new great clients for FNB in this way.
Finally, there is an unprecedented banking turnover that is affecting the whole panhandle's banking customers at the moment. About six months ago, BB&T announced its purchase of SunTrust and changed the name to Truist. Summit Bank was recently purchased by Bancorp South. First Florida Bank has been purchased by The First, A National Association, and the transaction was valued at $85 Million. Destin has always been the gold star market for banks looking to add to their geographic footprint as mine did last year. Acquisitions advance their strategies of building regional community banks across the Gulf South region. It was just a matter of time for banks both large and small to regain strength enough to play offensively instead of defensively.
With changes in bank ownership come changes in fees, rates, terms, and conditions upon maturities and renewals. Additionally, we are expecting two more drops in the prime rate before the end of the year. If either of these affects you, please give me a call on my cell at 850-533-7389.
Ashley Vannoy, is Market President First National Bank, Grand Boulevard.
The post FNB Celebrates First Year with Unprecedented Regional Growth appeared first on South Walton Life | 30A News, Events and Community Information.
South Walton Life | 30A News, Events and Community Information South Walton Life | 30A News, Events and Community Information READ MORE