"For with man it is impossible, but with God all things are possible." Matthew 19:26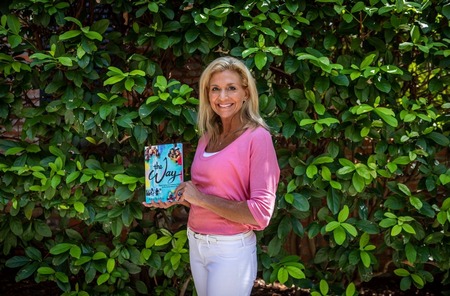 Imagine having a life that looks abundant to the outside world. An amazing husband, four healthy, wonderful kids, two successful businesses, adoring friends, a great community and church. To the world it looked like Amy Boykin, a Texas native, now a local, had it all and she did. But even with all the accomplishments, she was longing for more. She had no idea what to do. So, she did the one thing she knew would bring her answers, she prayed, and God answered. He said, "Move your family to the Bahamas."
Moving to the Bahamas was not something Amy and her husband Michael, had ever thought they would do. But, it was all they kept hearing from God. And it wasn't, move to a nice resort community in Nassau or Grand Bahama but rather to a small, remote island about 3 miles wide off Eleuthera. It didn't happen overnight; in fact, it took 2 years. And once they arrived on the island it was far from paradise. They were unsure why they were there and what they were meant to be doing. They didn't have work visas. Their extended families back home were not supportive of their decision. And with four small children, it was not a good time to be spending their savings. Again, in a state of vulnerability, they prayed. And God answered, "If you need food, then fish." And this is how the epic story goes, one that Amy shares in her first autobiography, The Way: God's call on an Ordinary Family to His Extraordinary Life. It was a journey of pure faith.
God placed a calling in her heart. And when she and her family took that giant leap of faith, they never looked back. The call was to simply do whatever God said. They would pray daily to get answers to any of their questions. As their new life unfolded, they discovered new friends, Haitian refugees, who were also in need of food.
"Motivated by love and generosity, what first began as just sharing fish with the least of these in our community, eventually grew into creating a church that has now tripled in size over the past three years," Amy shares. But it wasn't easy. The Boykins prevailed against many difficulties that surpassed just needing food. Rejections, strange illnesses and persecution were just some of the battles. It would have been easy to go back to their normal life, but they stayed on. Why? Because God asked them to.
What would it be like to have that kind of faith in God? Why do we love to be inspired? Is it because we all have the same desire to live fulfilled? We all want to utilize the gifts He bestows on us, to live for more and be hungry for lives that takes us past the very depths of our own vulnerabilities. But at the same time, it fills us with more love than we ever thought possible. It's a burning necessity instilled in our essence, just waiting to be used. It is our calling.
The Boykin's story seemed impossible. How many times do we come to those impasse moments in our own lives? But she persevered and didn't stop. She had faith.
Faith, it's a big commitment. It takes courage and will test every part of you. Through prayer, all that is against you becomes powerless. Amy is a beacon of light. Sometimes we just need a match to light our flame. Let her story be the one that helps ignite your soul on its faith journey. You were created in greatness, and we're all waiting to read your story next.
The Way: God's call on an Ordinary Family to His Extraordinary Life 
by Amy Boykin is available on Amazon.
The post A Journey of Faith appeared first on South Walton Life | 30A News, Events and Community Information.