A Scenic Symposium will be held on October 24th and 25th at the Hyatt Place Sandestin at Grand Boulevard to discuss how and why "Beauty is Good for Business."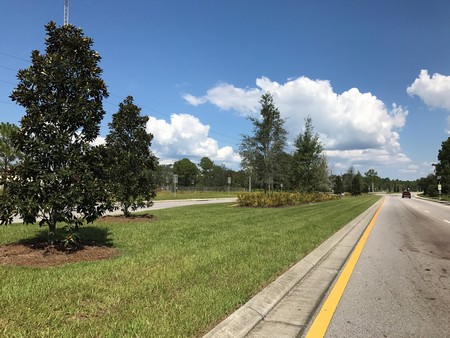 Louisiana Lieutenant Governor Billy Nungesser will welcome attendees during the October 24th evening reception. Attendees will experience a day of educational content and networking opportunities on October 25th. The symposium is co-hosted by Scenic Walton and Scenic America, local and national non-profit organizations that work to improve public spaces and promote high standards of development.
"Think about your favorite part of town. Why do you like it? Chances are it's because the roadway medians are landscaped and the businesses and parking are attractive and well-maintained," Leigh Moore, president of Scenic Walton, said. "You probably don't even realize why the 'nice' parts of town feel that way until you begin to become aware that perhaps there are great facilities for pedestrians and cyclists, the utilities are underground, and the signage is tasteful and subtle. Walton County is made up of beautiful communities, and we are excited to help make them even more enjoyable for our locals and tourists."
Topics discussed by industry experts during the symposium will include:
Scenic byways and highways: roads to prosperity
Moving overhead utilities underground
Placemaking
Billboards, signage and lighting
Benefits to businesses that implement scenic principles
Go to www.Scenic.org to learn more and to register. The cost to register for the symposium is $75. Hyatt Place Sandestin at Grand Boulevard is offering a discounted group room rate for attendees who wish to stay overnight. For more information about Scenic Walton, please go to www.ScenicWalton.org. Community individuals and businesses are invited to become members by calling 850-588-1877, sending an email to info@scenicwalton.org, or by visiting the website. Membership dues are tax-deductible and are used to support programs and operating costs. Regardless of the level of contribution, community participation is essential to the organization's ability to continue to make a significant positive impact in Walton County.
About Scenic Walton
Scenic Walton is a 501(c)3 non-profit organization whose purpose is to preserve and protect the scenic nature and beauty along the roadways of Walton County while maximizing safety and minimizing the environmental impact of development. The organization strives to educate citizens and to promote increased property values, a robust business climate, and beautiful surroundings. Its primary focuses are landscaping medians, reducing litter, placing utilities underground, promoting safe and interconnected pedestrian and cyclist facilities, and advocating for excellent design standards for development.
The post Scenic Walton Announces 'Beauty is Good for Business' Symposium appeared first on South Walton Life | 30A News, Events and Community Information.