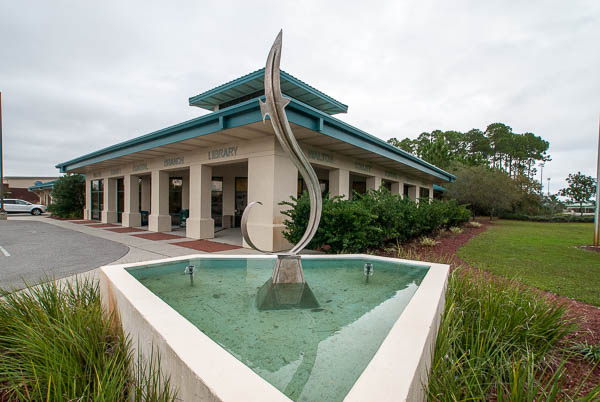 Walton County Coastal Library sponsors "Winter Community Programs" Wednesdays, Jan 8th – March 4th 2020 at 10:00 am. Winter Community Programs are designed for our adult community and families having educational and entertaining value while learning about our community and neighbors. Upcoming events:
January 8, 2020
Film Screening Documentary – Southwest FL Mangrove Coast – Nic Stoltzfus and Elam Stolzfus
"Southwest Florida's Mangrove Coast" is a documentary featuring the 40 year history of Rookery Bay National Estuarine Research Reserve and displays the nature and beauty of southwest Florida. Produced by Emmy award-winning cinematographer Elam Stoltzfus, the film delves into the scientific work being done at Rookery Bay on mangroves, pythons, sea turtles, and other species.
January 15, 2020
Songwriter Musician – Tanya Gallagher
Tanya Gallagher will speak and play music. A Pensacola, Florida native—who once interned for NASA—practices cartography, turning geographic information into maps for Santa Rosa County, where she resides. By night, she pens the kind of soulful, folk-inflected pop songs that comprise her new EP, One Hand On My Heart.
For more information please call Linda Thompson (850) 267-2809, Coastal Library, 437 Greenway Trail, Santa Rosa Beach. Programs are free for the public with limited seating.
For a complete list of events through March, 2020 program brochures will be available at the Coastal library and the schedule will be posted on the Walton County Coastal Calendar website at www.youseemore.com/walton/coastal.   Sponsored by Friends of Coastal Branch Library. Please consider joining Coastal Friends Group to support your community library.
The post Coastal Branch Library Hosts Winter Community Programs appeared first on South Walton Life | 30A News, Events and Community Information.
South Walton Life | 30A News, Events and Community Information South Walton Life | 30A News, Events and Community Information READ MORE