This season, Emerald Coast Theatre Company (ECTC) gets one and all into the spirit with a new American holiday classic brimming with nostalgia. Welcome back all of your fan favorite characters from "Pride and Prejudice" as ECTC presents the second offering of its seventh season, "Miss Bennet: Christmas at Pemberley."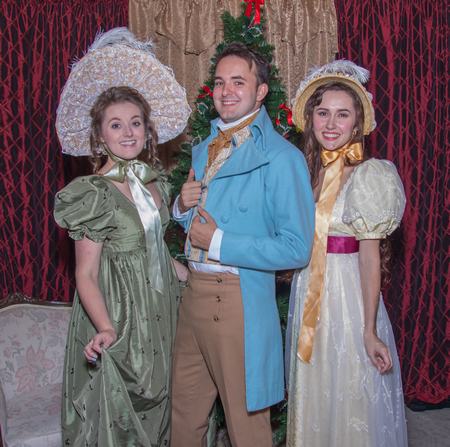 The performance runs Thursday, Dec. 12 (opening night) through Saturday, Dec. 22, and will be staged at ECTC's performance space located at 560 Grand Boulevard (upstairs) in Grand Boulevard at Sandestin in Miramar Beach.
The imagined sequel to "Pride and Prejudice" was adapted for stage by Lauren Gunderson (the most produced living playwright in America) and Margot Melcon, who thought up the play in 2013 during a six-hour road-trip together and outlined the plot on Starbucks napkins.
″This is a wonderful opportunity for the all generations of the family to come together and celebrate the holiday season," said ECTC co-founder and producing artistic director Nathanael Fisher. "Wit, humor, intrigue and charm are all abundant in this script. It will be the perfect holiday outing." Tickets are $32 per person for adults; $30 for seniors (55 years old and up) and military and $28 for students (must show ID). All professional mainstage production schedules are Thursday (opening night) through Saturday at 7:30p.m. with Sunday matinees at 2p.m. The production runs at 7:30 p.m. Thursday through Saturday with 2 p.m. matinees on Dec. 15 and Dec. 22. To purchase tickets, volunteer or learn more about Emerald Coast Theatre Company, call (850) 684-0323 or visit www.emeraldcoasttheatre.org.
The post Emerald Coast Theatre Company Presents Christmas at Pemberlley Dec 12-22 appeared first on South Walton Life | 30A News, Events and Community Information.