Dec. 1-31: Baytowne on Ice
Dust off those skates and get in the winter spirit at The Village of Baytowne Wharf's Baytowne on Ice. For visitors who miss the cold and ice, the seasonal ice rink is the perfect opportunity to share some of your favorite holiday traditions. Ice rink is open daily, but hours vary. For the full ice rink schedule visit the Baytowne Wharf website listed below. 9300 Baytowne Wharf Blvd., Miramar Beach
Dec. 4-Dec. 21: 12 Nights of Lights: 6-8 p.m.
This December enjoy a festive light show every Wednesday, Friday, and Saturday leading up to
Christmas.This sparkling event will also be featured during the special holiday edition of the Wednesday Night Concert Series.  9300 Baytowne Wharf Blvd., Miramar Beach
Dec. 6- Dec. 28: Horse-drawn Carriage Rides at Grand Boulevard: 5-8 p.m.
Enjoy a free, horse-drawn carriage ride each Friday and Saturday in December around the Town Center while faux snow falls on the Festival of Trees display in Grand Park. To add to the festivities, Emerald Coast Theatre Company's Dickensian Carolers will sing popular holiday carols on these evenings between 5 p.m. and 7 p.m. 495 Grand Blvd., Miramar Beach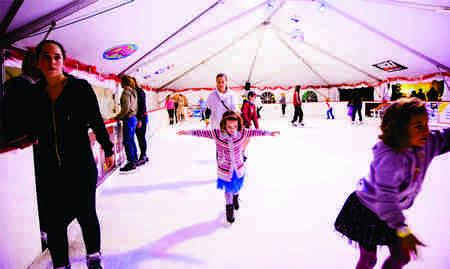 Dec. 12- Dec. 22: "Miss Bennet: Christmas at Pemberley" Performance at 7:30 p.m.
This holiday tale is a charming celebration of fan favorite characters from "Pride and Prejudice," honoring the legacy of Jane Austen's humor, playfulness and wit in a warm-spirited family holiday theatrical production. Running Time: 2 hours 20 minutes with 1 intermission. For ages 12 and up. 560 Grand Blvd., Miramar Beach, Upstairs
Dec. 21: Winter Wonderland: 9 a.m.-1 p.m.
The Village of Baytowne Wharf's Event Plaza is turning into a Winter Wonderland full of real snow. Slide down an ice slide, make snow angels, and enjoy a day of frosty fun for the whole family. 9300 Baytowne Wharf Blvd., Miramar Beach
Dec. 30: Mixology Series, Ring in the New Year at FOOW: 3:30-5 p.m.
Sip, sip, hooray! FOOW has the 101 on Bubbles for your big New Year's Eve bash. Guests will learn how to put on fun twists on the bubbly to make your New Year's Eve celebration the talk of the town. This event includes tastings, cocktails and bar snacks for ages 21 and older only. Reservations are required. www.foow30a.com. 34 Goldenrod Cir., Santa Rosa Beach, (850) 534-5050
Dec. 31: Baytowne Countdown to 2020: 6 p.m.-1 a.m.
You don't want to miss The Village of Baytowne Wharf's end-of-the-year celebration. Enjoy the family-friendly evening featuring face painting, kids' activities, and live music on the Baytowne Live stage, finishing off with a firework display at 8 p.m. and midnight. 9300 Baytowne Wharf Blvd., Miramar Beach
Dec. 31: Salute 2019: 5-7 p.m.
Salute 2019 at NEAT before you ring in the New Year! Enjoy live music. Light fare and cocktails available for purchase. 11 North Castle Harbour Dr., Alys Beach, 850- 213-5711
Dec. 31: New Year's Eve Countdown in Seaside: 9 p.m.
Head to Seaside to bring in the New Year! This event will feature live music, face painting, and crafts. The fireworks show will begin at 9 p.m. Central Sq., Seaside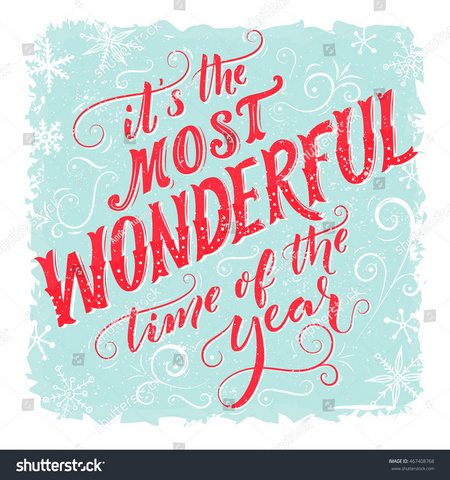 The post South Walton Holiday Highlights appeared first on South Walton Life | 30A News, Events and Community Information.