By Cami Adams
It's a bug's life at South Walton County Mosquito Control District (SWCMCD), and as your new entomologist, my job is to research and identify the pesky mosquitoes that love to plague us. Pest management is an important part of our thriving community, as control of these critters means more time to spend outside enjoying our sugar sand beaches. However, prior to 1964, there was no mosquito control program in this region. In those days, South Walton was little more than a swamp. People and supplies arrived by ferry across the Choctawatchee Bay, and when it rained, flooding limited transportation around town to boats. The land made farming difficult, and bugs were so bad that cattle could be seen in the Gulf with nothing but their noses sticking out of the water. The early 1960s brought paved roads and the beginnings of tourism, but insects such as biting flies, noseeums, and mosquitoes made residing in the area difficult. Seeing a need for action, the Lions Club and one of its members, Vernon Bishop, petitioned residents to create a mosquito district to combat these pests, and on May 26, 1964 the South Walton County Mosquito Control District was born. Today, Vernon Bishop is accredited as the Father of mosquito control in our area, and our district is dedicated to him and his service to our community.
South Walton, of course, looks much different today than it did in the 1950s. Development continues to grow, and tourism increases, but the need for mosquito control has become no less important. While swampland and marshes are being replaced with commercial and residential development, mosquito control has shifted to include the needs of an urban landscape as well. Mosquitoes breed in many environments, from ditches to buckets to drains, and much of pest management involves proactively finding these breeding sites and controlling the immature mosquitoes, or larvae, before they hatch. This past October marked our bi-annual treatment of storm drains within SoWal, totaling 8,636 drains. Although this is the highest number we have treated to date, this number continues to increase as development persists. With these growing needs, SWCMCD continues to work diligently so that residents and visitors alike may continue to enjoy our beautiful life here in South Walton.
SWCMCD's Entomologist, Cami Adams, may be reached at 850-267-2112 or lab@swcmcd.org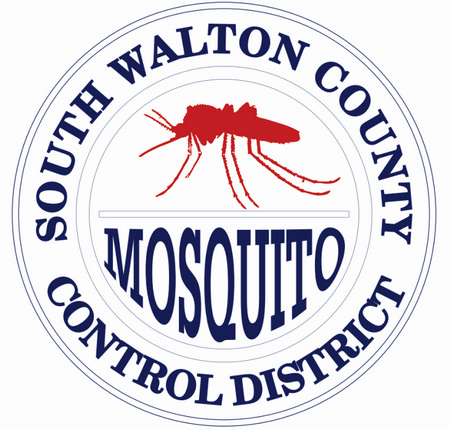 Florida has a very broad public records law. Email communication, including your email address, any attachments and other email contents, may be subject to disclosure to the public and media. If you do not want the content of your email or your email address released in response to a public records request, do not send electronic mail to this entity. Instead contact this office by phone or in writing.
The post South Walton Mosquito Control 2020 Update appeared first on South Walton Life | 30A News, Events and Community Information.
South Walton Life | 30A News, Events and Community Information South Walton Life | 30A News, Events and Community Information READ MORE