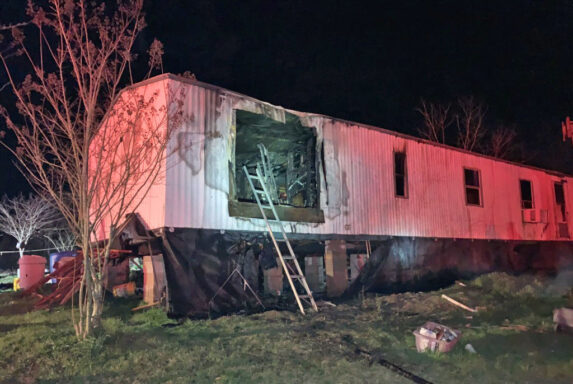 January 18, 2020
GASKIN, Fla—In just ten minutes, Walton County Fire Rescue firefighters knock down flames that broke out in a Gaskin resident's home Friday night.
At 8:03 PM on January 17, 2020, Walton County Fire Rescue and Walton County Sheriff's Office deputies responded to a 911 call in reference to a structure fire on Punch Bowl Road in Gaskin. First responders arrived on scene to find flames and heavy smoke coming from the front left portion of a single wide mobile home.
Walton County Fire Rescue crews had the fire out within just ten minutes of their arrival. Fortunately, the owner of the home was not present when the fire broke out.
"I couldn't be more proud of these men and women," says Fire Chief Russell Beaty. "Their quick action stopped the spread of the fire, allowing them to salvage some of the homeowner's personal belongings."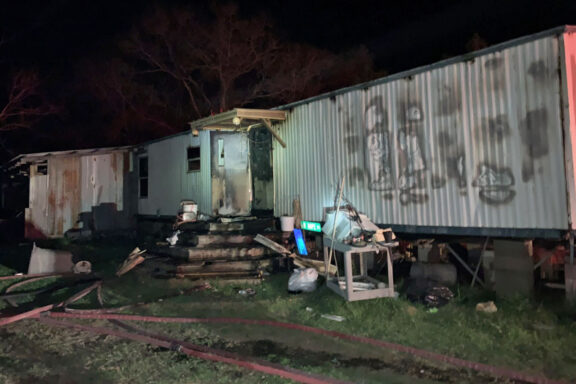 The fire originated from an unattended heat source in the front bedroom of the home, and is believed to be accidental in nature. The American Red Cross was contacted to assist the owner of the damaged home.