By Rita L. Sherwood 
Customer Experience: The Driving Force Behind ECLT 
Some say that Larry Greene, president of Emerald Coast Luxury Transportation is in the transportation business, but according to Larry, he's in the business of creating memories.
"Since starting Emerald Coast Luxury Transportation almost three years ago, it's been a pleasure to be a part of so many memorable events – from weddings, proms, homecoming dances, birthday parties, charitable events, bachelorette parties, to bringing a new baby home from the hospital," explains Larry.
Emerald Coast Luxury Transportation (ECLT) brings on the luxury – the fleet of vehicles offer something for every occasion and includes a stretch limo, 14 passenger executive vans, shuttle buses, executive SUVs and the popular limo bus that seats 28 people.
In addition to special occasion transportation, ECLT also specializes in airport transfers to/from Panama City, Destin and Pensacola airports as well as corporate transportation. The company offers shuttle services ranging from a one-day event shuttle to a year-round corporate shuttle.
When you are flying out of town, have you ever wondered who would pick you up at your destination? ECLT can be your one stop shop, they can book your transportation is just about every major city.
"Unlike ride share companies, we take great pride in our chauffeurs being well trained with government background, drug and alcohol checks. Safety and reliability are our top priorities," Larry says.
Larry is no newcomer to the transportation business. He started a luxury transportation company in Atlanta nearly 30 years ago that grew to more than 70 vehicles. He earned his B.S. in Economics from Florida State and then completed graduate school and received his MBA. "It was like coming home when my family and I moved to the Emerald Coast as I'd spent so much time in the area while attending FSU," Larry states.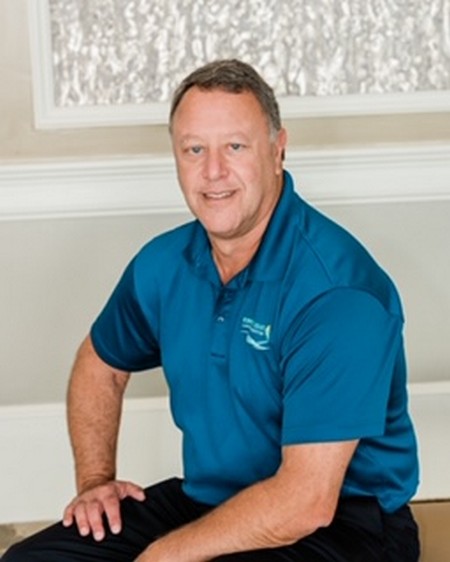 Since moving to the area, Larry has been extremely involved in the community. ECLT is a member of the South Walton Chamber, the Destin Chamber and the Fort Walton Chamber of Commerce. Larry previously served on the South Walton Tourist Development Council (TDC) Marketing Committee and
currently serves on the Destination Improvement Committee. ECLT is also a member of the National Limousine Association.
This transplanted local has a passion for giving back to the community. Some of the charities ECLT supports are Alaqua, Habitat for Humanity, the Emeril Lagasse Foundation, the Taylor Haugen Foundation, White Wilson, Emerald Coast Middle School and South Walton High School.
"Coach" is who he's best known as in Atlanta, and for a very good reason. Larry coached football, little league, baseball, basketball, ice hockey, soccer, swimming, and even lacrosse.
Some might be surprised to learn that transportation is not all this company does. ECLT is also a destination management company which means when corporations bring their meetings to the local area, ECLT handles their extracurricular events. These events can range from a private catamaran trip on the Gulf with an open bar, gourmet dining on board with a private chef, an oyster shucker on a private beach with grilled and raw oysters, inflatable water toys, a musician on board, and a dolphin site seeing tour on the return. Larry's experience as past president of the Georgia Chapter of Meeting Professionals Inc. (MPI) is an asset to this area of the business.
With the accolade "Best of the Emerald Coast 2019," ECLT must be doing something right. "We could not have grown to this extent without the help of our many customers, fans, amazing chauffeurs and fantastic management team. Thank you to our team as well as the Emerald Coast for making us what we are today," Larry says.
When asked what his favorite part about living here would be, Larry is quick to reply, "Being so close to the Gulf of Mexico and living in paradise!"
What's next for ECLT? "Continuing to help people with everything they need – from taking the stress and worry out of a wedding, ensuring travelers arrive to their flight on time, enjoying a concert or even making their Valentine's Day night out extra special, we stand ready to offer an exceptional customer experience," Larry explains. "This is my dream job – as the saying goes – do what you love, and you'll never work a day in your life."
So, the next time you're planning that special birthday outing with your crew, scheduling that corporate meeting, or even calling for a ride to the airport, call ECLT – you won't be disappointed. Call (850) 774-8345 or visit Emerald CoastLuxuryTransportation.com.
The post Meet Our Local Transportation and Event Planning Pro: Larry Greene from Emerald Coast Luxury Transportation appeared first on South Walton Life | 30A News, Events and Community Information.
South Walton Life | 30A News, Events and Community Information South Walton Life | 30A News, Events and Community Information READ MORE