By Lisa Turpin, Health & Wellness Coach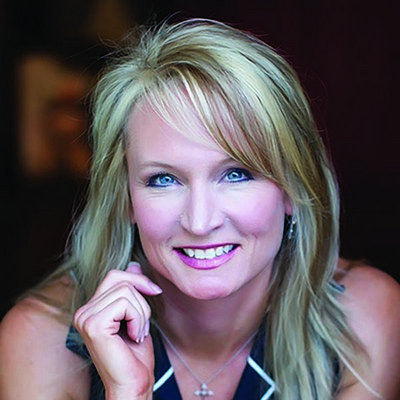 The exercise high that is! Through this column, I have encouraged you to just MOVE. Movement of any kind is beneficial. Even if you have limitations, please try to get moving in any capacity. Exercise is health-enhancing and life-extending, but many think of exercise as a chore. Movement can and should be a source of joy! And I have stumbled upon a must read book, "The Joy of Movement" by Kelly McGonigal, PH.D. McGonigal is a research psychologist, a lecturer at Stanford University, and an award-winning science writer. She is the author of the international bestsellers, "The Willpower Instinct", "The Upside of Stress," and "Yoga for Pain Relief." Kelly is also a fitness instructor in the San Francisco Bay Area, teaching yoga, dance and group exercise classes. She explains in "The Joy of Movement" through her trademark blend of science and storytelling, how movement is intertwined with some of the most basic human joys, including self-expression, social connection, and mastery… and why it is a powerful antidote to the modern epidemics of depression, anxiety and loneliness. These insights are drawn from neuroscience, psychology, anthropology, and evolutionary biology, as well as memoirs from clients and philosophers. McGonigal tells stories of people who have found fulfillment and belonging through running, walking, dancing, swimming, weightlifting, and more. According to her website, kellymcgonigal.com, McGonigal paints a portrait of human nature that highlights our capacity for hope, cooperation, and self-transcendence. Her findings are revolutionary and go beyond familiar arguments in favor of exercise, to show why movement is integral to both our happiness and our humanity. She has lived it, experienced it and neurologically studies it. There is a lot to the exercise high and you can achieve it also!
Exercise of any kind, where you raise your heartrate and keep it moderately high will make your body produce and release the pain killing hormones called endorphins. This helps with the euphoria feeling that comes from the workout. But researchers are also learning there's more to this feeling than just endorphins. Recent studies show there are two other compounds that contribute to the high. Endocannabinoids, lipid (fat) molecules that help regulate pain and mood and that our brain processes in almost the same way that it does cannabinoids (which cause marijuana high). According to Johannes Fuss, PH.D., the lead researcher in a study published in "Proceedings of the National Academy of Sciences" states endocannabinoids have a more powerful effect on how we feel; especially for it lasting post-exercise. Cardio is what counts; the study's authors found anaerobic exercise like weight lifting doesn't activate the endocannabinoid system. It is suggested to aim for 70% to 85% of your maximum heart rate (220-age=max. hr.) But weightlifters, you can do a more circuit style workout and keep moving, changing body parts. While the last used muscle group rests, you can be working a different muscle group and rotate through. The 2nd new and more surprising find is that the hunger hormone, leptin, may also play a role in workout happiness. In another study from the University of Montreal, they found that low levels of leptin will help with increased energy and motivation to exercise. Shape magazine says "this is key because feeling excited during exercise can result in a bigger high after."
Lisa Turpin is a degreed and certified health and fitness lifestyle coach who has devoted her life to motivating and strengthening the body and minds of others. With over 20 years experience is a group exercise leader at Destin Health & Fitness and an independent personal trainer in the Destin area. Diverse and extensively trained: Classical and Modern Pilates, Lifestyle management, personal training, group exercise, and post-rehabilitation. Email: BeActive850@gmail.com
The post DO YOU WANNA GET HIGH? appeared first on South Walton Life | 30A News, Events and Community Information.
South Walton Life | 30A News, Events and Community Information South Walton Life | 30A News, Events and Community Information READ MORE