Color the Coast, sponsored by South Walton Academy will be held on April 4, 2020 and is a fun run to raise awareness for autism with proceeds going directly to South Walton Academy students for scholarships.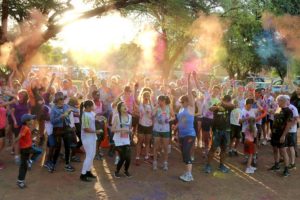 This is a fun, family-friendly event. Run, walk, or push a stroller to the beach while enjoying a beautiful variety of plants and animals along a paved trail through Topsail Hill Preserve State Park, at 7525 W. Scenic Highway 30A. After the run, there will be food, music, games, resource tables and more!
Each participant will receive a t-shirt with their ticket purchase. Same day registration is available but t-shirts may be gone.
Tickets are $30 for adults, $15 for children 3-12 years old, and free for children under 2 years old. Register online at Eventbrite.com. Company sponsorships are also available, visit www.southwaltonacademy.com, or email southwaltonacademy@gmail.com for more information.
Check in is at 9:00 a.m., race begins at 9:45 a.m., and a beach bash follows from 11:30 a.m.- 2 p.m.
Many know that Santa Rosa Beach is one of the fastest growing counties in the United States and autism is the fastest growing developmental disability in the United States.
Once a tourist town, Santa Rosa Beach has become home to many families. With the growth of the community and the increase of children being diagnosed with autism spectrum disorder, South Walton Academy was created to bridge the gap between special needs and the community by creating the first of its kind inclusion program on the Emerald Coast. Students range from all abilities including those on the autism spectrum as well as typically developing and advanced developing students. It's not only a school, but has therapy programs, summer camps, aftercare programs and more open to the public.
South Walton Academy works with the Florida Department of Education as well as the state of Florida to provide additional opportunities for students that include scholarship programs for children of low-income families, children who have been bullied, those who struggle with reading, and those with disabilities. To expand and make room for the growing student population, the community will be instrumental in helping to add additional classrooms as well as fill the gap for scholarships for students.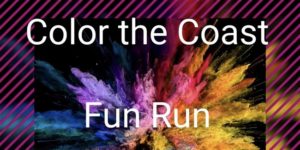 So, come out and enjoy the Color the Coast Fun Run to support South Walton Academy, and by doing so, you'll also help kids!
The post Fun Run for Autism April 4th appeared first on South Walton Life | 30A News, Events and Community Information.
South Walton Life | 30A News, Events and Community Information South Walton Life | 30A News, Events and Community Information READ MORE