By Rita L. Sherwood and Gabriela Voiculescu
Imagine a strong, successful woman, the top sales producer of the famous Tupperware Company in Chicago, a woman who built wealth not only for herself, but also for many other families, and then becomes a victim of a "charity" scam. It's hard to believe, but it happened. Almost three million dollars, cars, trucks and many homes were things she donated during this long-term charity scam that lasted several years.
Her outstanding love for people, her dedication to those in need, and her desire to help, made her easily become the "bait" in this charity scam.
Mary Rita Wish, a Santa Rosa Beach resident since 1950, is one of the founders of St. Rita's Catholic Church; she attended the services regularly and considered the church to be her home. But, her enormous love for God became an instrument of exploitation for a so called "charity group" led by an influential woman who used her "faith" as an important convincing tool to obtain money, lots of money, for different purposes, specifically her own. This technique has a legal name, and is called undue influence, and is a crime in the state of Florida.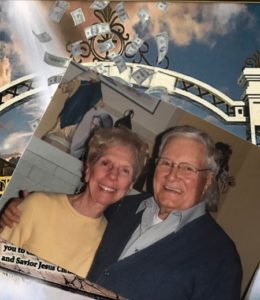 This mystical woman who had "visions" had deep roots in Hell, pretending she was a child of God. Most of the churchgoers believed her and opened their pockets, believing their hard-earned money went to the right places, to the right people. It took more than 13 years of financial abuse for Mary Rita Wish and her family to realize how horrible and abusive this woman was.
Mary Rita's daughter also suffered financially, because she was a victim of the scam too, but she realized it, and then tried to get her mother out. But the group knew how to make their victims believe that their families were only after their money. It was a cult, with an evil leader, who pretended to have visions and commands coming from Heaven above.
The FBI and CIA conducted numerous interviews with Mary Rita Wish and her daughter, and also the victims were interviewed on TV in Baton Rouge, Louisiana, where most of the actions of the cult took place.
Meanwhile, the woman cult leader died from cancer and all the investigations stopped. Mary Rita Wish asked her friend and neighbor, Gabriela Voiculescu, to write the story of her life, in order to make everyone aware of this horrible abuse called undue influence, and to ensure people check more than twice when giving donations.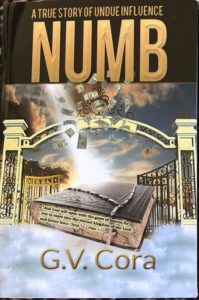 In less than two months, Gabriela finished the novel "NUMB," which can be purchased on Amazon, or from the author, or Mary Rita Wish. Please contact gavo98@gmail.com or call (770) 570-2863 or (850) 267-2175 for more information.
The post "Undue Influence" Scam Hits Santa Rosa Beach appeared first on South Walton Life | 30A News, Events and Community Information.
South Walton Life | 30A News, Events and Community Information South Walton Life | 30A News, Events and Community Information READ MORE