The Friends of South Walton Sea Turtles (FOSWST) has announced the Voluteer Beach Ambassador training sessions for 2020! The VBA team first took root in October of 2016 as a group of 30 volunteers who gathered to work the beaches for Fall Break.  Over the years it has grown to a team of 208 adult volunteers and 31 Trained Junior VBA's and 35 Non-Trained (students who work under the supervision of a parent/grandparent) in 2019. Students serving as JVBA earn service hours required by their school, church youth organizations and Girl/Boy Scout organizations. VBA's logged an impressive 6,143 hours from March 1st through October 31st, 2019!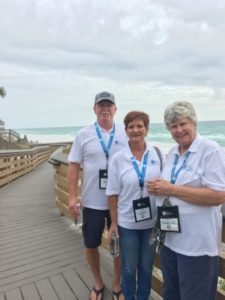 This group of dedicated volunteers work along our beach, scenic bike paths, and out in the community greeting local citizens and visitors along the Emerald Coast.  These volunteers are all members of FOSWST, a 501 c 3 non-profit organization whose mission is to work toward sea turtle conservancy through awareness and education. Laurie Reichenbach is the VBA Program Director. "Our main job is to greet those visiting our beaches and help educate them on beach etiquette, activities and ordinances- especially those codes that directly impact the safety and preservation of our nesting sea turtle population," she said. "In addition, we pick up trash as we go along, fill in holes, and flatten sand art at the end of the day.  All of these tasks help promote the goal of keeping our beaches #cleandarkflat."
FOSWST is currently preparing for the 2020 season and actively recruiting new members. To be a member of the VBA team you must commit to the following:
Be a full time resident of Walton County or a second homeowner who spends 3+ months a year in the area.
Attend and complete a VBA training sessions.
Join Friends of South Walton Sea Turtles ($5 per year).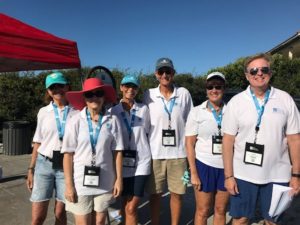 Upon completion of the training session, team members are provided at no cost a professional collared shirt and lanyard nametag identifying you as a certified Volunteer Beach Ambassador.  The Tourist Development Council/Visit South Walton sponsors all uniforms and training materials. The training schedule for the year has now been set and there are several dates to choose from.
Wednesday, March 25th, 6:30 pm
Tuesday April 22nd, 6:30pm
Wednesday, May 20th, 6:30pm
Tuesday, June 17th, 6:30pm
Wednesday, July 22nd, 6:30pm
Wednesday, August 19th, 6:30pm
Training Sessions will be held at The Coastal Branch Library, 437 Greenway Trail in Santa Rosa Beach.
A member of the VBA team is also available to provide private training sessions to groups of 10 or more in our local HOA organizations, church groups, business groups, etc.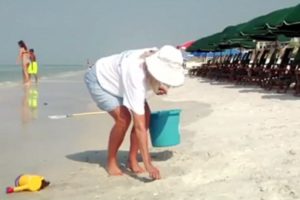 The VBA team would like to invite everyone to consider joining their group of dedicated citizens and help promote sea turtle conservancy through greeting our guests and providing them bits of educational information that help our visitors personally invest in keeping our environment pristine and safe for our sea turtle population. Feel free to contact Laurie Reichenbach, Director of Volunteer Beach Ambassadors, at 214-505-6273 or lauriereichenbach@gmail.com  We are saving a place on the team for YOU!
The post Volunteer Beach Ambassador's Gearing up for 2020 Season appeared first on South Walton Life | 30A News, Events and Community Information.
South Walton Life | 30A News, Events and Community Information South Walton Life | 30A News, Events and Community Information READ MORE