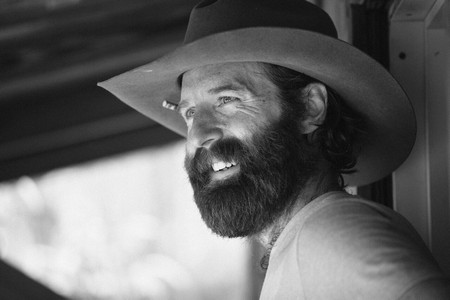 Publishes "Will the Circle be Broken?
"A self-declared simple storyteller who champions finding a way to shine the light of positivity, Dietrich shifts the lens a bit as he unpacks his own tragedy. …
What could easily have been a heavy read is uplifted with Dietrich's
quirky one-liners told with a big-hearted, Southern voice."
—Library Journal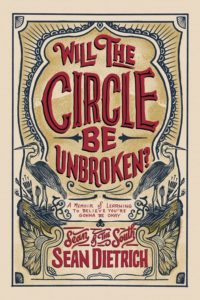 Longtime local and SoWal favorite Sean Dietrich (sometimes better known as "Sean of the South") is a traveling storyteller, podcaster, and Southern living writer known for his daily column filled with stories of steel workers, church potlucks, and trusty bloodhounds, which always give his readers a reason to believe there is good in the world—despite what they may have experienced to the contrary.
In his new book, Will the Circle Be Unbroken?: A Memoir of Learning to Believe You're Gonna Be Okay, Dietrich is telling his own story—for the very first time. It is one that has been marked by both loss and love and has taken him on an unlikely path. Sean was only twelve years old when he scattered his father's ashes from a mountain range. His father had been a man who lived for baseball. He was a steel worker with a ready wink, who once scaled a fifty-foot tree just to hang a tire swing for his son. But he also had been the stranger who tried to kidnap and kill Dietrich's mother before pulling the trigger on himself. He was a childhood hero who was now reduced to a man in a box. After his father's death, Dietrich dropped out of seventh grade and became a dishwasher, a newspaper deliverer, and then a construction worker, to help his mother and sister scrape by. As a self-described "nobody with a sad story behind him," Dietrich still could not deny the glimmers of life's goodness. Such goodness became even harder to deny when Sean met the love of his life, Jamie, at a fried chicken church potluck, and harder still when his lifelong love of storytelling led him to stages across the country, where he is known and loved as "Sean of the South."
A story that will stay with you long after the final page, Will the Circle Be Unbroken? testifies to the strength that lives within us all to stop the cycles of the past from laying claim to our future.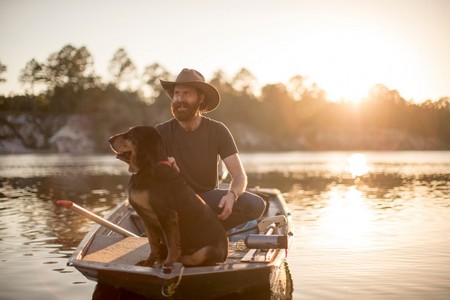 Sean Dietrich is a columnist, podcaster, speaker, and novelist, known for his commentary on life in the American South. His work has appeared in Newsweek, Southern Living, The Tallahassee Democrat, Good Grit, South Magazine, The Bitter Southerner, Thom Magazine, and The Mobile Press Register. He has authored eleven books, including the novel Stars of Alabama. Dietrich will be on a multi-city book tour this spring. Learn more at www.WillTheCircleBook.com.Web Site: www.SeanDietrich.com, Facebook: @seanofthesouth, Instagram: @seanofthesouth, Twitter: @seanofthesouth1, Show/Podcast: www.SeanoftheSouthShow.com.
Long-time readers are well familiar with Sean's monthly column in South Walton Life.
The post Sean Dietrich Shares His Own Story for the First Time appeared first on South Walton Life | 30A News, Events and Community Information.
South Walton Life | 30A News, Events and Community Information South Walton Life | 30A News, Events and Community Information READ MORE