Each year the members of the Walton County Democratic Women's club   make  a donation to a project within our community that is making a positive difference.  In past years, the club has helped to fund projects for the homeless, libraries and disadvantaged children.
For 2020 in the time of COVID 19, the club chose to make a donation to the Free CLinic of Pt. Washington.   The mission of Point Washington Medical Clinic (PWMC) is to build a stronger and healthier community by providing high quality primary health care regardless of the patient's means or access.
The Point Washington Clinic was founded in 2017 by Dr. Patsy Vargo and Hillary Glenn, DNP, ARN. It is staffed by volunteers including doctors, nurses, and various community members assisting with health education, translation, and administrative tasks.  The clinic has treated thousands of local residents at  no cost or for a donation.
The Free Clinic has been on the front lines of health care during the pandemic providing ongoing health care to the residents of our area.  In addition, the clinic has been testing  for possible cases of the COVID 19 virus.
The Walton County Democratic Women are honored to be able to support this clinic and its work.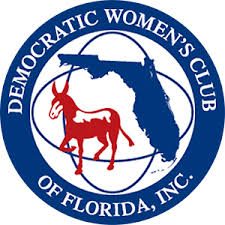 The post Walton County Democratic Women's Annual 2020 Fundraiser  appeared first on South Walton Life | 30A News, Events and Community Information.
South Walton Life | 30A News, Events and Community Information South Walton Life | 30A News, Events and Community Information READ MORE