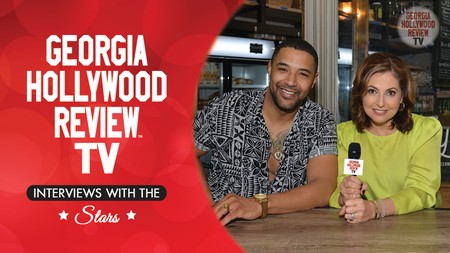 30A has always had a strong Georgia connection, and in particular, Atlanta. Our resident makeup of Atlanta homeowners, and second homeowners, has increased dramatically in recent years. One long time connection has been Miles Neiman and the 30A Review Magazine. "We tell the human interest stories that make 30-A entrepreneurs, developers and artists tick, making the magazine appealing to both tourists and locals alike." he said. Miles recently launched the Georgia Hollywood Review TV channel in Atlanta. Georgia Hollywood Review TV celebrates and tells the stories of the film and entertainment industry in Georgia and beyond. They profile the talent both above and below the line, as well as highlight red carpet events. Watch the engaging and entertaining interviews and learn more about the Stars of Georgia and the World. The channel has not stopped filming during COVID-9 restrictions, making use of video conferencing to conduct interviews. 30a TV development wing- 30A.Media just launched the Georgia Hollywood Channel on ROKU, and is looking forward to the 30A Hollywood Review TV launch this summer 2020. ROKU now reaches 44% of all streaming TV devices in the marketplace. 30A TV further developed their 24-7 live channel available at www.
30a-tv.com/30a/georgia-hollywood-review-tv/
and will be instrumental in the 30A Hollywood Review TV channel. 30A TV broadcasts eight live channels of original programming, including 30A, Outdoors, Real Estate, Celebrity Interviews, music videos, and comedy. Available via Itunes, Android, ROKU – Amazon Firestick, and at www.30a.tv The post
What's on 30A TV ? ; Georgia Hollywood Review  
appeared first on
South Walton Life | 30A News, Events and Community Information
.
South Walton Life | 30A News, Events and Community Information South Walton Life | 30A News, Events and Community Information READ MORE