Locals and Summer visitors to South Walton will once again be able to enjoy free day-use admission to Grayton Beach State Park and Topsail Hill State Park from Memorial Day through Labor Day. The Walton County Tourist Development Council is paying the cost of entry for day-use visitors in order to increase available parking for beach-goers during the peak visitation season, as well as raise awareness of the variety of eco-tourism activities in the area. This year marks the fifth year of admission coverage for Topsail Hill State Park and the third for Grayton Beach State Park.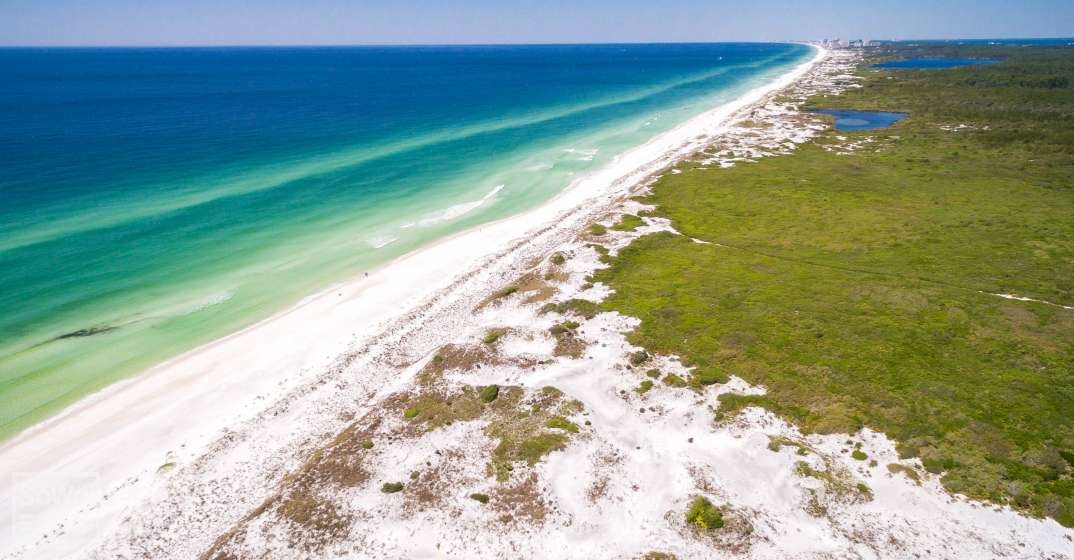 "This is our fourth summer covering day-use admission to both state parks," says Visit South Walton Director of Communications David Demarest. "It benefits everyone, visitors and locals alike, that during the summer we effectively add two additional regional beach accesses – equipped with parking, picnic and restroom facilities, and a tremendous amount of natural beauty for guests to enjoy. This also lessens the pressure on any one stretch of beach. "
The free day-use admission is available to visitors during normal operating hours, generally 8 a.m. to sunset. The official kick-off of the event was on the Saturday of Memorial Day weekend, and free day-use admission extends through Labor Day. For more information on Topsail Hill Preserve State Park visit www.visitsouthwalton.com/listing/topsail-hill-preserve-state-park  Grayton Beach State Park. For more information on Grayton Beach State Park please visit www.visitsouthwalton.com/listing/grayton-beach-state-park.
Walton County Transit Service 'GoWal' Launches June 29th
New public transit system will provide travel alternative in the region
Representatives from Walton County are announcing the launch of "GoWal", the area's first public transit service offering free rides to those traveling north and southbound throughout the region. The shuttle buses launched Monday, June 29 along U.S. Route 331, from DeFuniak Springs to South Walton. The service will operate Monday through Friday, from 6 a.m. to 6:30 p.m., with buses running twice in the morning and twice in the evening. The morning routes will depart from the DeFuniak Springs Courthouse with a stop in Freeport before arriving at the South Walton Annex. Full route schedules and bus stop locations can be found online at GoWalTransit.com. Each bus will feature bike racks and free WiFi, along with special accommodations for persons with disabilities. The county hopes this convenient, affordable, and comfortable alternative will provide individuals and families with a new option to commute and explore the area. Although this opportunity will most directly benefit those traveling along U.S. Route 331 for work, the service will also provide full-time residents with less traffic congestion and an increase in available parking.
"Our new shuttle buses are ideal for residents looking for an affordable commuting option between the northern and southern parts of the county," said Mac Carpenter, Walton County Planning Director. "We hope to provide convenience and connectivity, allowing individuals to seek new employment opportunities, connect with friends and family, or simply visit one of the many local hot spots we have in the region." The name GoWal was selected for this movement-focused initiative because we believe this new route will enable folks to physically "go" throughout Walton County. For more information, to sign-up for GoWal service updates, or to see a schedule with exact times and pick-up/drop-off locations, visit www.GoWaltransit.com.
The post Walton County Provides Free Day-Use Admission to State Parks for Fourth Year appeared first on South Walton Life | 30A News, Events and Community Information.
South Walton Life | 30A News, Events and Community Information South Walton Life | 30A News, Events and Community Information READ MORE