Environmental Cleaning for the Win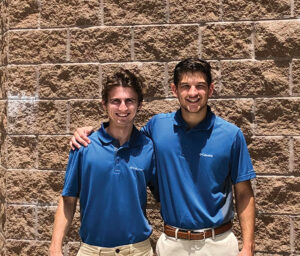 Destin Environmental Cleaning is the Emerald Coast's first team of environmental cleaning experts. It started when two young men realized that the current sanitation procedures for businesses were not doing much more than a light cleaning. Logan Wayman and Caleb Pratt took their discovery and created a vision for the future that would allow their community to expand its sanitation procedures to a full disinfection process, all while providing environmentally friendly products to do so.
There was a time when a simple wipe-down would do the trick for cleaning a surface. But events such as COVID-19 have made it obvious that the standard procedures and products being used are not always the best options available. With the introduction of new viruses, there's been an awareness that certain things need to shift, including beginning to hold to a higher standard of cleanliness.
Destin Environmental Cleaning proudly states that its products do more than just sanitize. They also fully disinfect. The difference is that a disinfectant destroys or irreversibly inactivates all microorganisms on surfaces. Sanitation products typically are less potent and, as a result, will reduce microorganisms, but not eliminate them completely. This is especially important in today's world due to the rate in which viruses and bacteria are spreading.
Disinfecting products are divided into two types: hospital and general or household use. Household disinfecting products would include things such as Clorox wipes and similar products. While the use of these can be effective against microorganisms, Destin Environmental Cleaning recommends that commercial facilities, including short-term rentals, all use hospital-type disinfectants which are used for infection control.
The company states that in order to properly disinfect, each business or property should first be cleaned with regard to typical janitorial services, which allows the disinfectant to work more effectively. If a surface contains a layer of dust, dirt, oil or grime, it creates a barrier between the surface and the disinfectant. This may prohibit the disinfectant from destroying or inactivating the microorganisms on the surface face.
What makes Destin Environmental Cleaning different? To begin, all of the company's chemicals are hospital grade and paired with electric and electrostatic tools that get into the surface to produce a deeper clean and overall a safer environment. Each space is cleaned with an EPA Antimicrobial Registered Disinfectant, which meets the criteria for use against SARS viruses.
The solution consists of bactericidal, virucidal, tuberculocidal and fungicidal disinfectants. It kills 99.99 percent of viruses in one minute, 99.99 percent of bacteria in two minutes, and 99.99 percent of fungi and mold in three minutes.
However, unlike other products which are often made from a multitude of synthetic ingredients, Destin Environmental Cleaning provides products that are made from plant extract, which limits the risk of leaving behind harmful residue and causing lung damage by inhalation. The botanical active ingredient used has no known adverse effects to human health or the environment. It is safe to use on everything from food surfaces to children's toys. In addition to being some of the safest products on the market, the company's products also contain no synthetic fragrances, dyes or bleaches which can often make cleaning difficult for those suffering from breathing problems.
In a world that is changing so drastically, it is important that the products being used adhere to the highest safety and cleanliness standards. Destin Environmental Cleaning Services holds fast to both. Logan and Caleb have committed their time, energy and resources to producing products that present a higher standard. Keeping you safe. Staying green.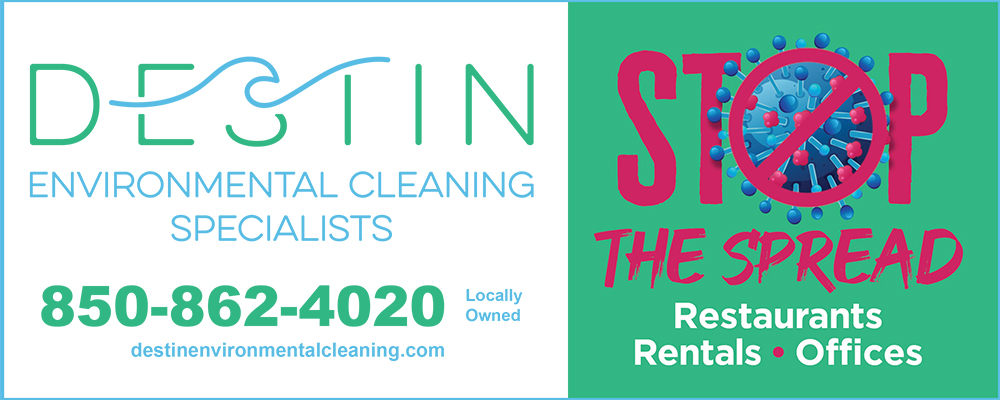 The post Meet our Local Pros: Destin Environmental Cleaning appeared first on South Walton Life | 30A News, Events and Community Information.
South Walton Life | 30A News, Events and Community Information South Walton Life | 30A News, Events and Community Information READ MORE