The Green Thumb Garden Club's mission for over six decades has been the on-going beautification of Walton County.  The Club encourages the community to enhance their surroundings and recognizes these efforts through the annual American Pride Landscape Awards.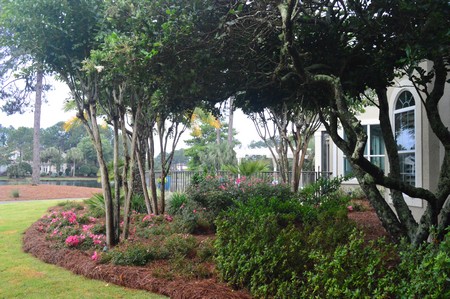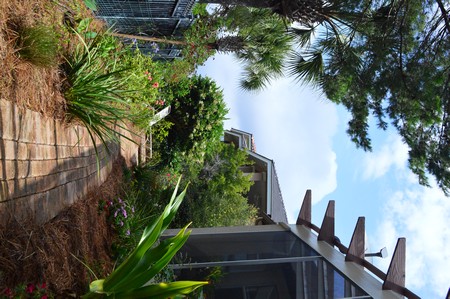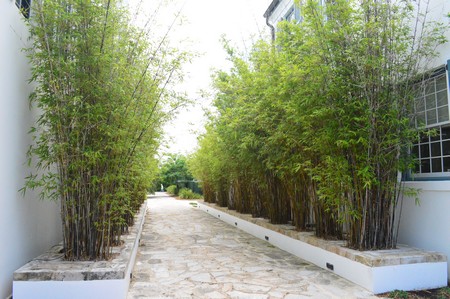 The APLA competition promotes gardening excellence and recognizes local residents and businesses for their hard work.  Landscapes are judged using the Standards for Evaluating Landscape Design as set forth by the National Council of States Garden Clubs, Inc.  The GTGC has participated in the APL awards since 1988; however, this year presented an unusual challenge to judge the properties using COVID-19 pandemic safety protocol.   The dedicated ladies of the GTGC prevailed despite the challenges.
Judges in 2020 were Karen Kirk-Williams, Okaloosa Master Gardener Assoc volunteer and landscape design instructor at Northwest Florida State College, as well as Velda Dougherty, OCMGA volunteer, and Kathy Edge, co-chairs of the event.  The number of judges was reduced this year to respect the property owners during the pandemic. The 2020 Walton County APLA winners, by category, are:
Do It Yourself–Margie Bach/Santa Rosa Beach;  Commercial—Alys Beach; Native–Diane &Richard Andrews/Freeport;  Large–Jackie & George Law/Miramar Beach. They will be honored guests at the Club's next luncheon meeting and receive their awards. Kathy Edge will share an educational presentation that will highlight their properties and discuss the elements of a successful landscape design.
The Green Thumb Garden Club is a 501(c)(3) non-profit organization and a member of the Florida Federation of Garden Clubs and the National Garden Club Deep South Region.  For membership inquiries, contact Jan Shuttleworth at jan.shuttleworth@cox.net. For additional information, please contact Kathleen Edge, edge.kathy@gmail.com or Lisa Ermini, President, gtgclisaermini@gmail.com.

The post American Pride Landscape Award Winners Announced by the Green Thumb Garden Club appeared first on South Walton Life | 30A News, Events and Community Information.