By Heather Bennett
A dog is a man's (or woman's) best friend. They are there for us in good times and the bad, loving us unconditionally. We take care of them the best we can as if they are our own children. But what happens when your hours are cut at work, or even worse, you are let go from your job and you can no longer afford to take care of your best friend? What happens when you have to choose between feeding your companion and feeding your family?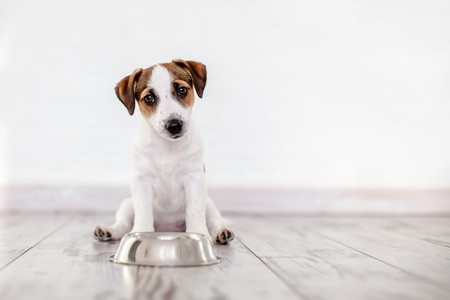 During the last few months many people had to make this tough decision as they faced being furloughed, laid-off, or had their business close permanently due to Covid. These are the times when we could use a canine companion to be there for us most, but many people found they could not be there for their pet, and shelters began to fill up in Walton and surrounding counties as people had to make the tough choice to say goodbye to their four legged friend.
When Steve Kotowske, owner of What's Up Dog, heard that the shelters were starting to fill, he knew he had to do something to help keep more dogs out of shelters and at home with their families. "The therapeutic value of a pet dog is huge especially when people are struggling. People like to cuddle up with their dog," said Steve. "Our dogs do so much just as pets." To help alleviate this tough choice people were facing, Steve bought a palate of NutriSource Choice, to donate to those who needed assistance.
"We wanted to do it on the honor system, and we definitely wanted to make sure people could get it, and that we give them good food, which keeps the dog from becoming ill, which adds more bills and more stress," stated Steve. "We wanted to have quality food so they would have good nutrition."
What's Up Dog offered in-store and curbside pick up, and occasional delivery when possible. "It was nice to give someone a fist bump and tell them, you're going to be okay," Steve said. "People need to hear that it's going to be okay, and we're going to get through this. That was the message we started telling people. You're going to get through this."
Steve bought the first 50 bags in April. While the economy is now slowly getting back on its feet, many people are still struggling and some are still out of work. By the time this story comes out, Steve will have a second palate of food to donate, another 50 bags. Because Steve had some people come from north Walton and as far out as Panama City Beach, he will also have gas cards to give to those worried about not having the gas money to travel. Steve is also working on partnering with local businesses to have more pickup locations throughout the area.
Covid has not only affected our pets, but has also affected service dogs and the people who need them. In addition to owning What's Up Dog, Steve is also the founder and executive director of Pawsitive Love Foundation, a program that provides service dogs to veterans who experience PTSD. They are a non-profit organization here in Santa Rosa Beach that relies on funding, which has been put on hold due to Covid. While he is continuing to care for, and train service dogs, Steve is unable to meet with those veterans in need of a service dog to give them exposure training.
Please contact Steve at What's Up Dog if you know of a family who is in need of dog food, or if you are interested in making a donation to purchase more dog food.
You can find out more about What's Up Dog at www.bestobedience.com and Pawsitive Love Foundation at www.pawsitivelovefoundation.org.
The post Don't Forget the Canine's During Covid appeared first on South Walton Life | 30A News, Events and Community Information.