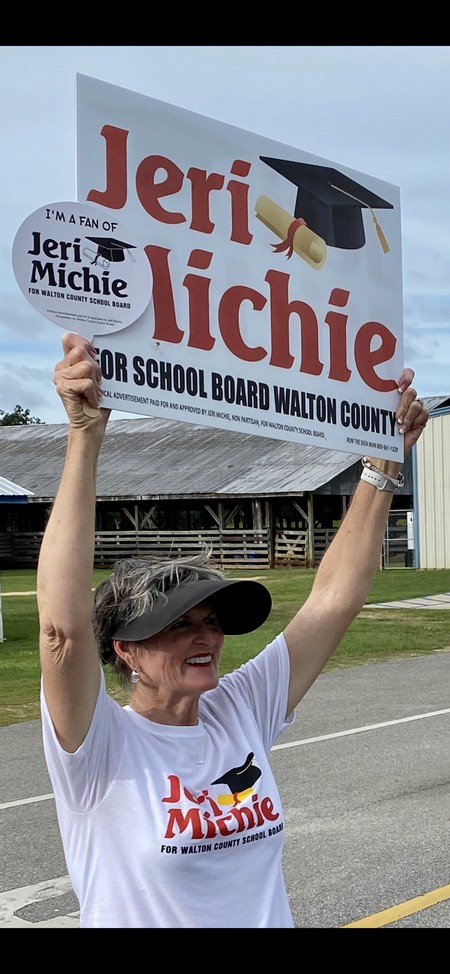 Jeri Michie, a longtime resident of Walton County, is running for the position of Walton County School Board.  Jeri is an educator with 34 years of experience in all levels of public and private education including elementary, middle, and high schools.  She understands schools through her diverse experiences as a classroom math teacher, assistant principal and principal.  Jeri has also supported teachers and students as a curriculum coach and school improvement Specialist at the State Department of Education.
Jeri learned at a young age her purpose in life is to teach and serve. "My father was a Navy veteran and a member of the National Guard and a model of hard work and service.  My mom volunteered as a Girl Scout leader and Sunday School teacher." At an early age, the value of service and helping others was modeled and instilled in her.
Jeri has worn many hats in her community and throughout her career. She's a collegiate athlete, playing at Georgia Southern University, certified school bus driver, special education advocate and past Teacher of the Year.   Today, Jeri spends time with her family and grandchildren as well as attending and teaching classes at Destiny Worship Center, leading a Walton Women's club as President, and captain of her NWFTA Ladies tennis team.  She volunteers extensively in support of students and teachers as a high school athletics coach and with the Fellowship of Christian Athletes as an elementary school sponsor.
When asked what drives her to seek the School Board position, Jeri said, "Several things. First, I have a lot of experience and want to use it to serve our community.  Second, I am a team builder, it's my nature to want to bring people together to plan and problem solve.  And third, I'm highly motivated.  Motivated by my faith, which has taught me to use my talents and experience and also by my children and grandchildren. After you become a mother and grandmother, you're driven to make the world a better place."  Jeri sees several areas of focus.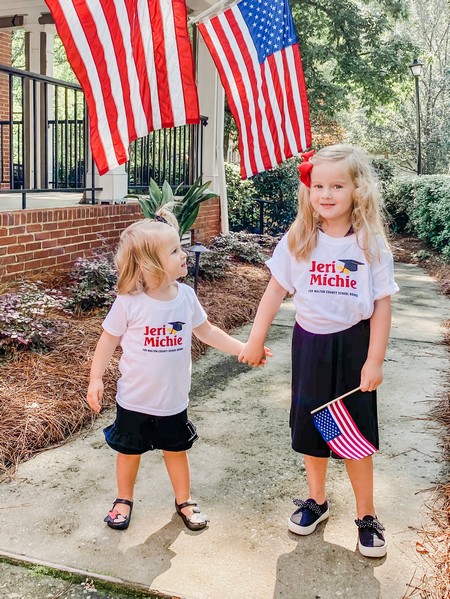 First, she believes the school board must ramp up plans for growth. Walton County is among the top five fastest-growing counties in the United States, and this puts a strain on  schools and administration.  This need is pressing in communities like Freeport where aging facilities are being pushed by unprecedented growth.
Second, Jeri believes in the importance of rewarding teachers.  "While I'm thankful for the $500 million bill Governor DeSantis recently signed for moving teacher salaries in Florida from 26th to 5th, we mustn't stop there."  Competitive salaries are necessary in order to recruit and retain talented teachers.  Having an effective trained teacher in every classroom the first day of school is a priority.
Thirdly, Jeri believes that recent events such as COVID-19, highlight the emerging need to support students' mental and emotional health.  Guidance counselors in schools have the opportunity to meet these needs but are often overloaded by other assigned responsibilities.  Jeri will work to reduce the ratio of students to counselors and decrease the dependence on counselors for administrative work. Visit her website at votejeriforwalton.com to learn more.
Jeri Michie's greatest passion is simple – to live her life serving.  She feels one way to do this is to serve on the school board.  Early voting begins August 8th-15th and election day is August 18th.  Jeri looks forward to putting her experience to work to serve our students, parents and citizens.
The post Jeri Michie, Candidate for Walton County School Board appeared first on South Walton Life | 30A News, Events and Community Information.