Nightmares are not always only in the realm of the unconscious. They are often manifested through abuse and addiction. It is overwhelmingly common for people to find themselves going from a bad situation to a worse situation when drugs and other abuses become involved. Those struggling are often left to "figure it out" by family and friends, and, many times, "figuring it out" results in deeper addiction, more abuse and sometimes suicide. Abandonment is a common theme for these people, and even those who are able to pull themselves out of the depths into a state of recovery are soon forgotten and left to once again "figure it out." In spite of this, there are some whose love for other people has driven them to create a better future for those struggling in addiction. Dawn Siegal is one of these people.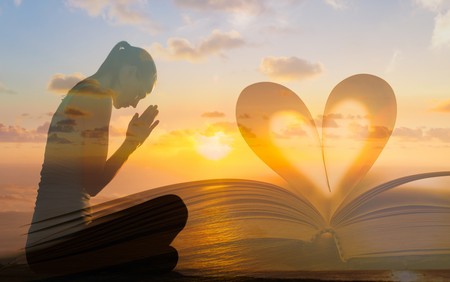 Dawn knows firsthand the immense effort it takes to recover from a drug addiction. She was held in the grips of addiction for many years. This gives Dawn a unique viewpoint on others who are struggling in the same arena. Her overcomer's spirit has gifted her with a passion for helping other women gain complete freedom as well. Dawn feels that one of the best ways she can do this is through opening a women's home, Saving Grace, for those who have just begun their journey into recovery.
Saving Grace Women's Home will be a place for those who desire to develop a new life free from the devastation of any kind of addiction or abuse. Its purpose is to provide an effective and comprehensive Christian faith-based solution to life-controlling problems.
When asked where her inspiration for Saving Grace has come from, Dawn wholeheartedly believes it was her own struggles with addiction and those who helped rescue her. "I know what it did for me, and what it will do for others," she commented.
What will the women's home look like? Dawn wants to begin with a smaller program, housing between 10 and 15 women at any given time. It will be a 12-month faith-based program. Staff will live in the home as well, in hopes that the women will always feel like they have a support system around them. The women can expect to adhere to a fixed schedule, which will include time for prayer, teaching, and engaging in various creative outlets. These women will have multiple opportunities to fundraise for both their future and the future of other women in bad situations. After the 12-month program, these women will have the chance to begin their life anew, choosing to sign up for an internship program with the women's home where they can engage in helping other women succeed with a better life as well, or venturing out on their own and creating a new life from there.
Going forward, Dawn said that she would like to see Saving Grace expand far beyond just Northwest Florida. Next steps would include a center in South Florida, then expanding into other states. When asked how far Dawn could see this going, she commented, "I would love to see it worldwide." The amount of lives that could be changed through a worldwide program like this would be too many count.
The thing that Dawn finds most rewarding about creating the women's home is the amount of transformation that will take place in each woman's life. So many of these women have been broken and beat down since childhood, and the difference that can be made by even one person who truly loves them is enormous. There is something incredible that happens when people realize that there is another way, and that they deserve to be happy.
Saving Grace will focus primarily on women who have been abuse victims, have been recently incarcerated, and struggle with drug addiction. They are expected to begin the program with the first round of women in early 2021. Saving Grace partners with another program for men, Project Hope Restoration. Right now, the thing that is needed most is funding. They will be holding an annual banquet in conjunction with Project Hope on Nov. 1, 2020, where they hope to raise enough funds to get everything prepared to open the home, including staffing costs.
Dawn believes that the best thing the community could do to help people in this situation is to simply become aware of it. Often, people who are not struggling with addiction and abuse have an unintentional unawareness of those who are. However, gaining that cognizance and reaching out to those who feel trapped is the first step to a changed life. There's always hope that a loved one can be well and productive, whether it's their first time or their hundredth. Change is always possible, and Saving Grace is proving it.
You can help! Visit Saving Grace at www.facebook.com/gracewomenshomeFL or call (850) 865-7939.
The post Saving Grace: A New Hope for Struggling Women appeared first on South Walton Life | 30A News, Events and Community Information.