By Sheila Mohammed, MD, PhD
Many people would love to do interesting exercise while learning beneficial physical skills.  I would advise looking into Tai Chi.  This is a slow moving martial art that anyone can do.  The slow steady movements stimulate muscle building, and balance.  This is helpful to prevent falls.  It helps build bone density to prevent fractures.  Tai Chi helps people to remain independent longer allowing them to drive, shop, and take care of personal needs.  It relaxes the muscles and the mind allowing happy thoughts to fill the day.  It does not take long to do.  Half hour a day is all you need.  It can also be done sitting on a chair.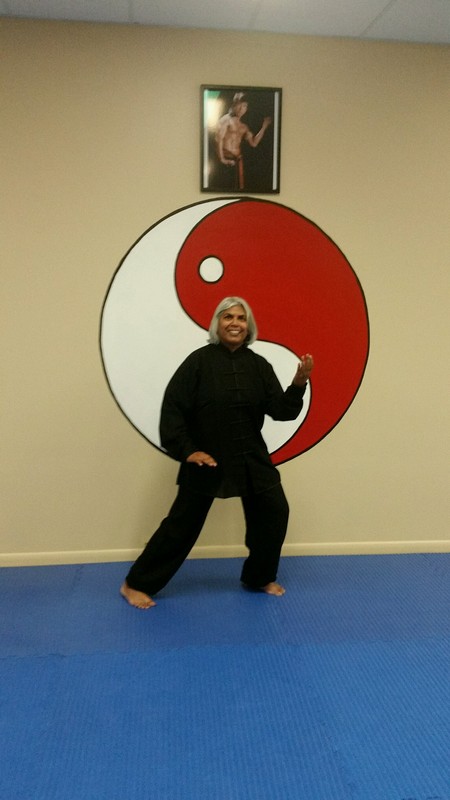 Deep breathing exercises are part of Tai Chi.  It oxygenates the body and gets rid of waste, thus promoting feeling better.  You will have more energy.   According to Lao Tsu, energy flows in a figure eight pattern when it is balanced.  Tai Chi will facilitate this process.  There is also stretching.  When there is discomfort in joints due to arthritis, Tai Chi makes it feel better.  Back pain is helped.  Many people take pills for blood pressure and really don't like it.  Blood pressure goes down naturally with Tai Chi.  It also is great for weight loss which is good for blood pressure, diabetes, and cholesterol, to name a few.
This slow movement sends more blood flow in the brain making thinking and concentration better.  It slows down Alzheimer's and memory loss.  Tai Chi helps with sleep and anxiety.  Overall, there will be a healthier you, looking better, feeling better, and enjoying life with the utmost independence.
In case you are wondering what else it is good for; well all those rusty ninjas out there will be able kick A_ _ if you find yourself in troubling situations.  Tai Chi is called the grand ultimate fist, and it is the oldest martial art known since around 4,000 years ago.  There is no age limit.
Come and join my affordable Tai Chi class at the Deepwater Martial Arts School in Pensacola.  I have been practicing Tai Chi for a long time.  As an orthopedic medicine specialist, I will adapt the movements to accommodate your needs.  Call Dr. Sheila at 850-281-8186 for further information.
The post Tai Chi  – Is Good For You! appeared first on South Walton Life | 30A News, Events and Community Information.
South Walton Life | 30A News, Events and Community Information South Walton Life | 30A News, Events and Community Information READ MORE